Off the beaten path Mexi-diner cultivates a loyal following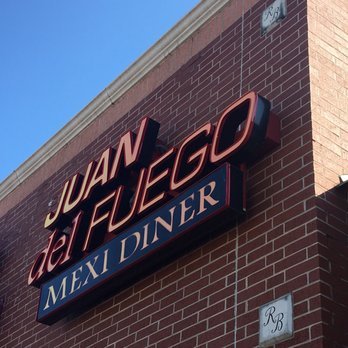 Juan and Elayne Herrera opened Juan del Fuego's restaurant five years ago, tucked away in a shopping strip center west of I-35.
Juan is best known for his reputation at the Diner where he cooked for seventeen years. After Mark Amspacher, the owner of the Diner died, Juan and Elayne left the Diner to open their own restaurant in Norman.
Elayne worked to design their new restaurant giving it an older look.
"I didn't want it to be another generic restaurant and I had a specific vision for the place," she said.
The couple took about a year to open their restaurant. Even though Juan and Elayne had worked in several restaurants before, opening their own place still presented many challenges.
Juan and Elaine wanted to pattern their Mexi-Diner after the Diner's model of opening from 7:00 am till 2:00 pm, six days a week.  In the beginning, they worried that they would have to also stay open for dinner to make money. The couple had a larger menu in the beginning, but paired it down to classics like pancakes and eggs, and their famous huevos rancheros.
"We had a bigger menu in the beginning and we didn't realize how much food we had on our plate, literally," Herrera said.
Juan del Fuego's has a large customer following. The couple has never advertised because of their loyal fan base and favorable word-of-mouth reviews.
Lynn Franklin, professor at Gaylord College, has frequented Juan del Fuego's over the years.  "They have a great breakfast with reasonable prices. The last time I went, I waited almost forty-five minutes. But it was worth it."
Juan del Fuego's has been featured in numerous publications including 405 Magazine and KOKH Fox 25 Jaime Cerreta's Favorite Things Blog.