OU Students Share Their Opinions About DACA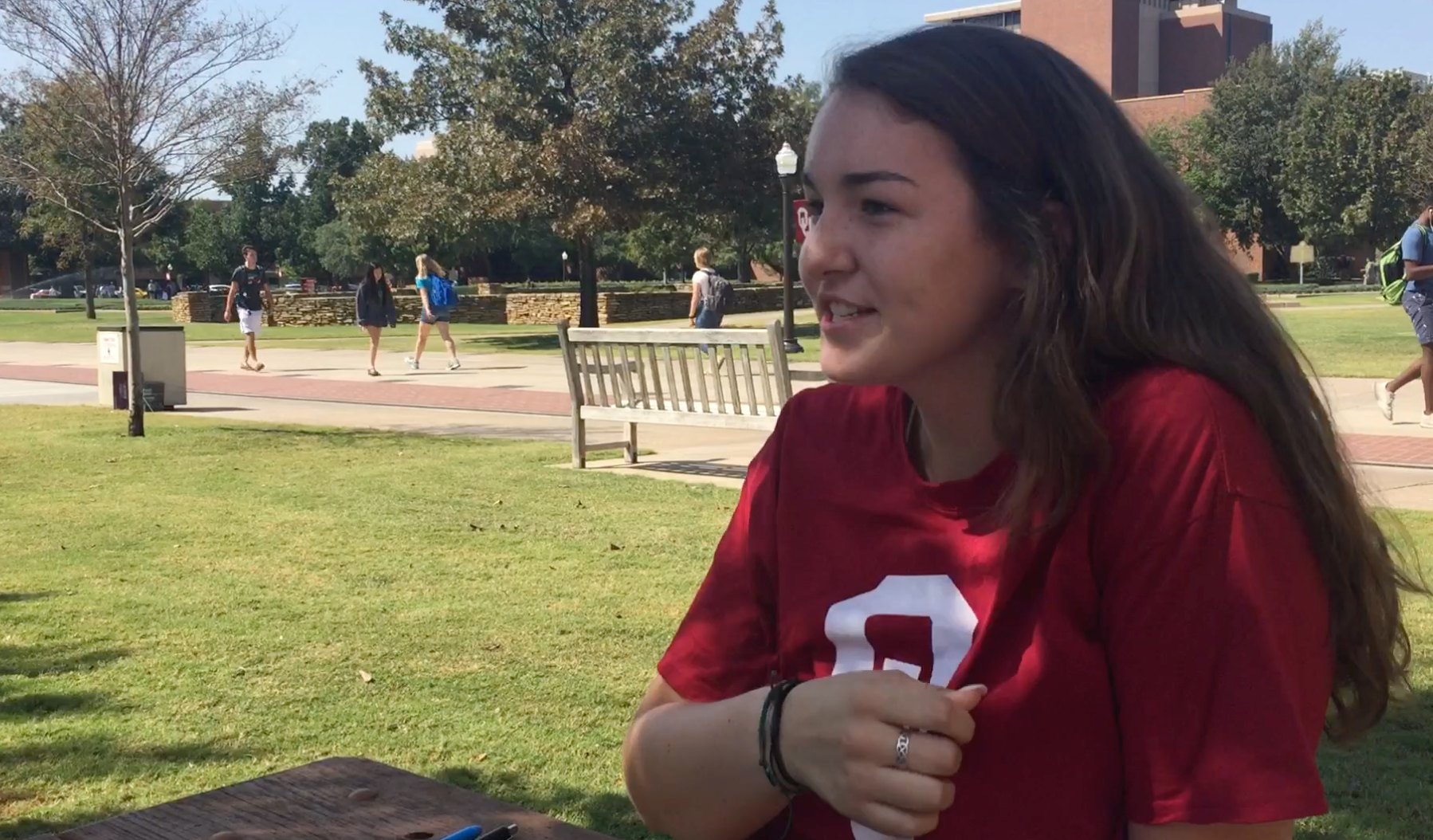 by Molly Kruse and Taitum Wilson
DACA, or Deferred Action for Childhood Arrivals, was instituted in 2012 by the Obama administration. Since then, nearly 790,000 undocumented immigrants, often called "Dreamers," have used it to stay at school or work in the U.S. and avoid deportation. However, on Sept. 5, 2017, the Trump administration announced it would be rescinding DACA.
We asked five OU students if they thought children brought to the U.S. illegally should be allowed to stay. Here are their answers.
"I think if you're being a good person, over citizenship…I think thinking of people as a person instead of 'oh are you legal or not?'" John Burton, pre-med freshman, said.
"They weren't brought here knowing that this way that they were brought is wrong, so why are they now having to suffer to be taken away?" Campbell Homen, interior design freshman, said.
"If you're brought here as a child, you can't run away from your parents or whoever brought you here and still have the same chances of surviving," Alvian Every, biochemistry freshman, said.
"Children brought here for the thought of a better world, and the U.S., that's kind of what we stand for," Alex Land, business undecided freshman, said.
"I just think, do it legally. If you can't go by the rules, then yeah, you shouldn't be allowed to be here," Kaycee Chew, business entrepreneurship sophomore, said.