It may be a year before Cherokee delegate is seated in Congress
WASHINGTON—Kimberly Teehee returned to the Capitol this week to work with congressional aides in crafting a plan that will permit her to take a seat as the Cherokee Nation delegate to the U.S. House of Representatives.
While the visit to Congressional offices by Teehee and Cherokee Principal Chief Chuck Hoskin Jr. was largely ceremonial, this week has been spent conducting research and gathering information.
Because the House of Representatives has already voted on the rules for this year, Teehee said the Cherokee Nation's plan for her to join Congress is at least a year away.
"It's not just us sharing and educating," said Teehee. "There are certain things that we need to be more familiar with as well, such as the House rules and procedures and the timing of all of that."
The Cherokee Nation is attempting to invoke a right promised in a treaty nearly 180 years ago during the period when Cherokees were being removed from North Carolina and Georgia and marched to what became Oklahoma, in the now infamous Trail of Tears.
Teehee is familiar with the ways of Washington having served as the Senior Policy Advisor for Native American Affairs during the Obama administration.
The 1835 Treaty of New Echota, the treaty that removed thousands of Cherokee citizens from their homes to reservations in Oklahoma, guaranteed the tribe's right to a representative. An 1866 treaty also reaffirmed the language in the Treaty of New Echota, said Teehee.
"That treaty right is still in full force and effect," said Hoskin. "There are no expiration dates on treaties. I think as long as we continue to move in a collaborative fashion, we are going to work together to reach an end result."
Since being elected to office in June, Hoskin has become the first principal chief of the Cherokee Nation to attempt to enforce the tribal nation's right to a congressional delegate.
"I think you have to pick the right time to wage these efforts, and I felt, when I took office, that the time was right to wage this particular effort," said Hoskin.
Teehee also has plans for what she will accomplish if she obtains a seat in the House. Her top priority as a delegate would be appropriations, something she said requires the federal government to uphold its trust responsibility with tribes across the nation.
"A large part, I would say like 99 percent, of the federal dollars that flow to Indian Country are what's considered discretionary dollars," said Teehee. "By making federal dollars mandatory, at least the advanced appropriations would go a long way in fulfilling that trust responsibility."
By becoming a member of the House of Representatives, Teehee would join four other Native American representatives already seated in Congress.
Rep. Tom Cole (R-OK4), a member of the Chickasaw Nation, and Rep. Markwayne Mullin (R-OK2), a member of the Cherokee Nation, both expressed their support for Teehee while emphasizing that the path ahead is full of many unknowns. The other two representatives are Sharice Davids (D-KS3) and Deb Haaland (D-NM1).
"Appointing a tribal member as a delegate to the U.S. House of Representatives is unprecedented and there are many unknowns ahead," said Mullin. "As a member of the Cherokee Nation, I firmly believe tribal sovereignty and treaties must be honored by the federal government."
Cole also said he looks forward to working with the Cherokee Nation in the future regarding the treaty right.
"While I have not fully reviewed the 1835 treaty language or subsequent treaties that might impact the claim, I take any case the Cherokee Nation makes seriously," said Cole. "I have great respect for the Cherokee Nation, and there's no question they have a legitimate case to make."
There are two other tribes, the Choctaw and Delaware tribes, in the United States that have treaties with similar language to this. However, Hoskin said the language in these treaties is not as precise or explicit as the Treaty of New Echota.
"The question does go to the issue of whether this will somehow open the floodgates to the 500 plus tribes in this country," said Hoskin. "The answer is no, because the treaties speak to what the rights and obligations are."
If approved as a delegate, Teehee will likely become a non-voting member of Congress, similar to delegates from Puerto Rico and Washington, D.C. Hoskin said he believes Teehee's influence and advocacy efforts will be notable, even if she is not a voting member.
"I do think the next steps surround the idea of not whether the Congress will keep its word, but how the Congress will keep its word," said Hoskin.
Gaylord News is a Washington reporting project of the Gaylord College of Journalism and Mass Communication at the University of Oklahoma.

About the Writer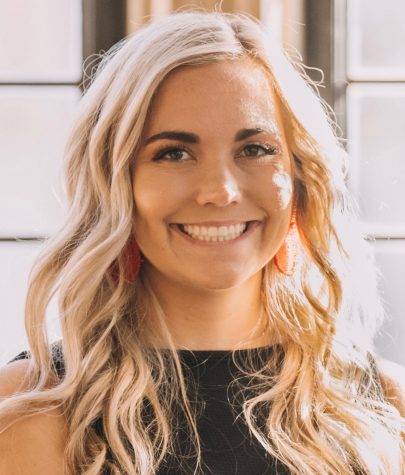 Addison Kliewer
is a senior journalism major at the University of Oklahoma with minors in political science and history. She previously worked as a congressional reporter for Gaylord News Washington and an intern for NBC News in New York.