Penny Hill Deli has served subs, soups and salads on West Lindsey Street since 1974. The store changed hands two times before Pamela and Gary Graham purchased it in 2003.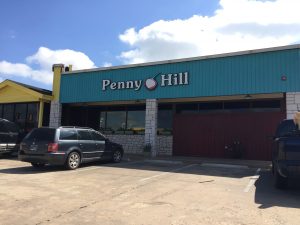 Jaci, Gerritt, and Ayram are the three children of Pamela and Gary. The Graham children have been a driving force in the success of Penny Hill, as the store was awarded with the People's Choice Award for best deli sandwich in Norman from the years 2003-2011.
Despite the successes, Penny Hill Deli experienced a drop in customer traffic when the Lindsey St. renovations began over a year ago. The construction on the street has caused several businesses to shut down.
Gerritt Graham, one of the owners of the soon-to-open Penny Hill Deli Bar and Char, said "Speaking for most people on the street, most people are down between 30 and 50 percent overall, including Penny Hill, which took a pretty big hit as well."
Penny Hill experienced all-time lows in income during the ongoing phase of the construction on Lindsey St., and this was a big factor in the decision to move away from the heat of the construction zone. The new restaurant will be called Penny Hill Bar and Char and is located on the west side of Lindsey St., where Toby's American Grill used to be located.
The new restaurant will now serve alcohol, and will feature a new menu that still includes the classics of Penny Hill, but also a variety of new entrees.
"We are going to expand the menu, rib eye steak and ground rib eye are two of my personal favorite entrees that will be on the new menu. We have expanded the bar angle as well, going to have full service liquor and alcohol so we are looking forward to that" said Graham.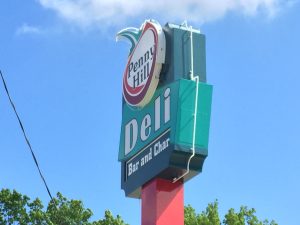 Penny Hill Deli Bar and Char will open on 1150 W Lindsey St. in the later part of April.