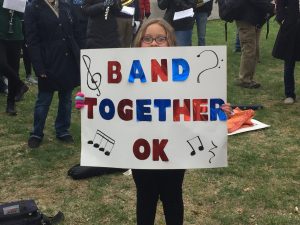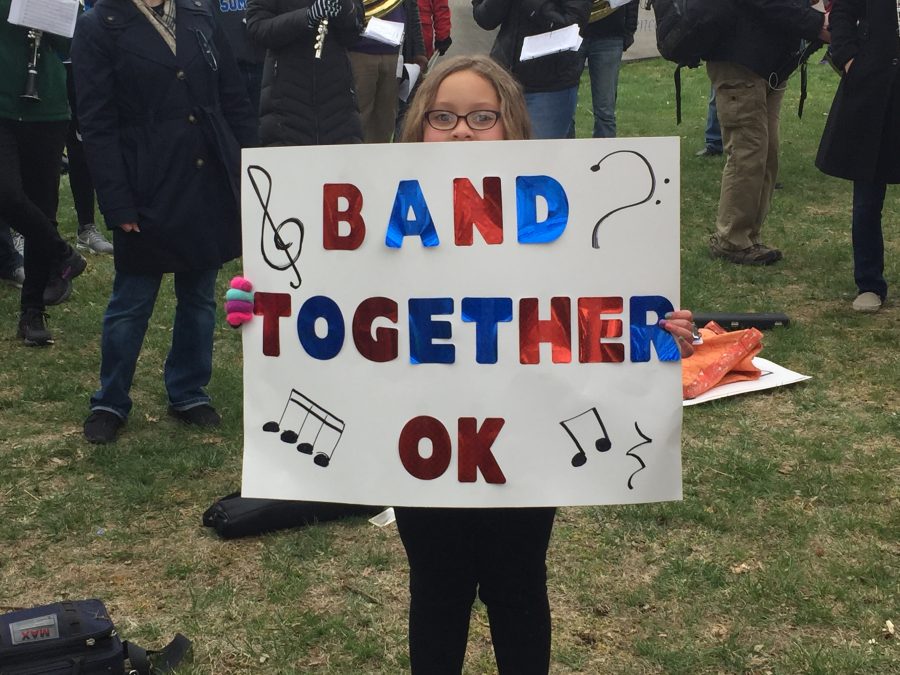 Oklahoma teachers started their walkout Monday morning raising signs, and, for some, sounds – hoping to strike a chord with legislators.
Music educators across the state came together and formed a "walkout band" to join their fellow educators at the Oklahoma State Capitol. They played songs like School's Out, We're Not Gonna Take It, and Final Countdown.
"I saw a Snapchat photo from the West Virginia strike, and I posted it on Facebook asking if anyone would be interested," said Edward Hudson, band director at Putnam City West High School. "It went viral and by the end of the first two days over 90 people were registered."
Hudson knew that this was going to be a big task, so Joel Deardorf, director of instrumental music at Norman High School, stepped up to help.
"It allows for us to communicate our message effectively," said Deardorf. "You got thousands of people out here and those of us who are music teachers and musicians are getting to protest and walk out with what we love to do – which is to play music."
Just like all the other teachers participating, these music educators were trying to send a message about the lack of funding they receive. For Deardorf, that meant a livable wage.
"My wife and I are at the point where we are exploring leaving the state this year," said Deardorf. "We have a daughter and we have to start thinking about the future of our family."
Other educators were advocating for more money to provide for students.
"We have to rely on bond issues and things of that nature to get kids what they need," said Christopher Alexander, band director at Lahoma Public Schools. "It would be helpful to get the equipment and tools needed to teach kids successfully."
Hudson shared similar sentiments.
"It's not about us," said Hudson. "It's about these children. I don't think it's fair to sacrifice our greatest resource, which is the kids."