WASHINGTON — When the U.S. House of Representatives flipped to a Democratic majority after eight years of conservative control, Republicans undoubtedly lost power.

That includes representatives from Oklahoma, who are now relying on bipartisan relationships and prominent committee assignments to maintain clout in a new legislative environment that naturally favors their peers across the aisle.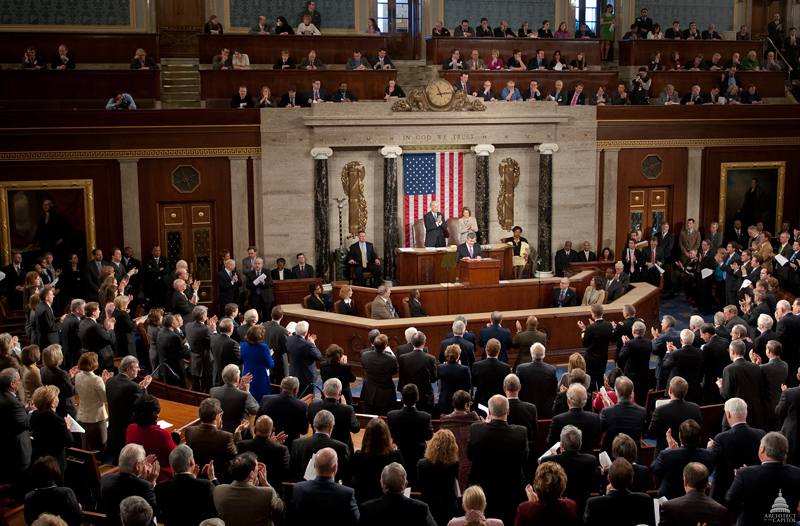 "It's going to be a rude awakening for my colleagues," Rep. Frank Lucas (R-Okla.) said.

Long-time members have built seniority and solid enough relationships to be able to drive their legislative agenda, Lucas said, but there's no doubt it's a different place.

Rep. Tom Cole (R-Okla.), now serving his ninth term in the House, is the ranking Republican member on a powerful appropriations subcommittee responsible for allocating money for labor, health and human services, including hot-button organizations like Planned Parenthood.

That role, combined with his seniority spot as the ranking Republican member on the rules committee and reputation for working across the aisle, makes him a powerful and well-respected member of the delegation, said Michael Crespin, University of Oklahoma political science professor.

"Those are two institutionally influential positions that he has despite being in the minority party," said Molly Reynolds, a senior fellow in governance studies at Brookings Institute.

Cole said in a Jan. 14 column that he will use his influence on the rules committee to hold Democrats accountable. The rules committee, which sets the terms for consideration of legislation, is the last stop for major legislation before it is heard on the House floor.

"In this capacity, I will work closely with my colleagues to ensure Republicans remain heard and influential for the districts we represent, including the Fourth District," Cole wrote.

Instead of getting their names slapped on a bill though, Lucas said minority members' ideas will more likely show up under a different bill sponsored by a majority member.

"I always tell people back home that the ultimate form of flattery is imitation," said Lucas, who sits in a prominent position as vice chairman on the House science committee. "So if based on their input I come up with a great idea that suddenly becomes a Democrat's bill, that's the ultimate form of flattery."

Rep. Markwayne Mullin (R-Okla.), a member of the House energy and commerce committee, said he has relationships across the aisle, and it's these he will use to accomplish his goals. Last week he said he discussed an idea with Rep. Joe Kennedy III ( D-Mass.) after a morning workout.

"Joe and I were talking about a bill that I want to get passed and he said, 'Well, what's your biggest priority out of that bill? And then I'll keep that in there but I'm changing everything else,'" Mullin said.

The state has two freshman members in Reps. Kevin Hern and Kendra Horn, the state's only Democratic representative, but the latter's committee assignments are already boosting her clout above that of an ordinary newcomer.

"Even as you have the four Republicans who have to shift into being in the minority — and that's an institutionally weaker position that being in majority — you also have Oklahoma's one Democrat in the delegation getting some pretty plum assignments in terms of committees, certainly for a freshman member," Reynolds said.

Horn was assigned a coveted spot on the House armed services committee, which sets her up to advocate for Oklahoma's six military bases, including the Tinker Air Force Base in her district, alongside Sen. Jim Inhofe, who chairs the Senate armed services committee.

Inhofe's chairmanship is a powerful role that will allow him to have great influence over the defense authorization bill, Reynolds said. Having two Oklahomans on the committee will be helpful for the state's military interests — a nonpartisan issue the two should be able to work together on, Crespin said.

"If Horn has a military base in her district, she's going to work hard to support it in the same way Inhofe will," Crespin said. "I'm sure they're going to work together — the districts overlap, they have shared interests — there's no reason not to work together on those issues."

Horn on Wednesday was named chair of the space and aeronautics subcommittee, a position that combined with Lucas' spot on the science committee and Jim Bridenstine's role as NASA administrator, gives Oklahomans a considerable amount of influence in developing space policy.

With these high-profile committee assignments, the Democratic leadership appears to be backing Horn, who unseated Republican Steve Russell in a surprise victory and will face a tough re-election against a party trying to reclaim the seat in 2020, Crespin said.

"She might get a little more help than a normal freshman would, because of her delicate position," Crespin said.

Hern, who sits on the natural resources, small business and budget committees, said he understands the need for reaching across the aisle in order to get his ideas heard.

"You can have the greatest ideas," Hern said. "But unless you can find a person that's on the other side of the aisle that's in the majority to partner up with you on that — and let them be the lead congressman or woman on that — it'll never see the light of day."

Cole pointed to the recent government shutdown in a Jan. 29 column as a reason why both Republicans and Democrats must seek bipartisan deals in this era of divided government.

"Even with majority control in the House, Democrats must reach across the aisle," Cole wrote. "Republicans still control the Senate and the White House. In order to get things done for the American people, bipartisan and good faith negotiation is critical."