NORMAN, Oklahoma – A Chickasaw Nation member, a Mexican-American and a Pakistani-Mexican American have been chosen to anchor the fall 2019 Washington D.C. coverage of Gaylord News, the news service of the University of Oklahoma Gaylord College.
The three female journalism seniors-to-be were chosen from a pool of applicants vying to become the third group of student journalists sent to Washington D.C. by Gaylord College to provide Oklahoma-centric news of interest to more than 2.4 million readers and viewers across the Sooner state.
The news service, launched in August 2018, is funded by the Ethics and Excellence in Journalism Foundation in Oklahoma City. Four students are in Washington D.C. for Gaylord News this spring after three others launched the service last fall.
"We are honored to be able to serve news consumers in Oklahoma through the work of some of the best student journalists in the country," said Ed Kelley, dean of Gaylord College. "Thanks to the generosity of Ethics and Excellence, we are able to supply stories to our media partners that otherwise wouldn't be covered."
The three selected for Gaylord News in Washington D.C. beginning in August are:
— Addison Kliewer, 21, a champion equestrian and a member of the Chickasaw Nation, is the daughter of Phil Kliewer and Milli Collum of Cordell, Oklahoma. Her father is a former mayor of Cordell and 2001 Oklahoma mayor of the year. He holds an MBA from the Price College of Business at OU. Her mother is the owner of the life coaching business Courageous Commitments and often uses horses as aids.
— Sarah Beth Guevara, 20, is the daughter of Debbie and Roger Guevara, of Magnolia, Arkansas. Her father is director of the Education Renewal Zone and a professor in the College of Education at Southern Arkansas University. He holds a Ph.D. from the University of Texas. Her mother is a fifth grade reading and English teacher at Washington Middle School in El Dorado, Arkansas. Her sister, Mariah, is heading off to Brown University in Providence, Rhode Island, as Sarah Beth heads to Washington D.C.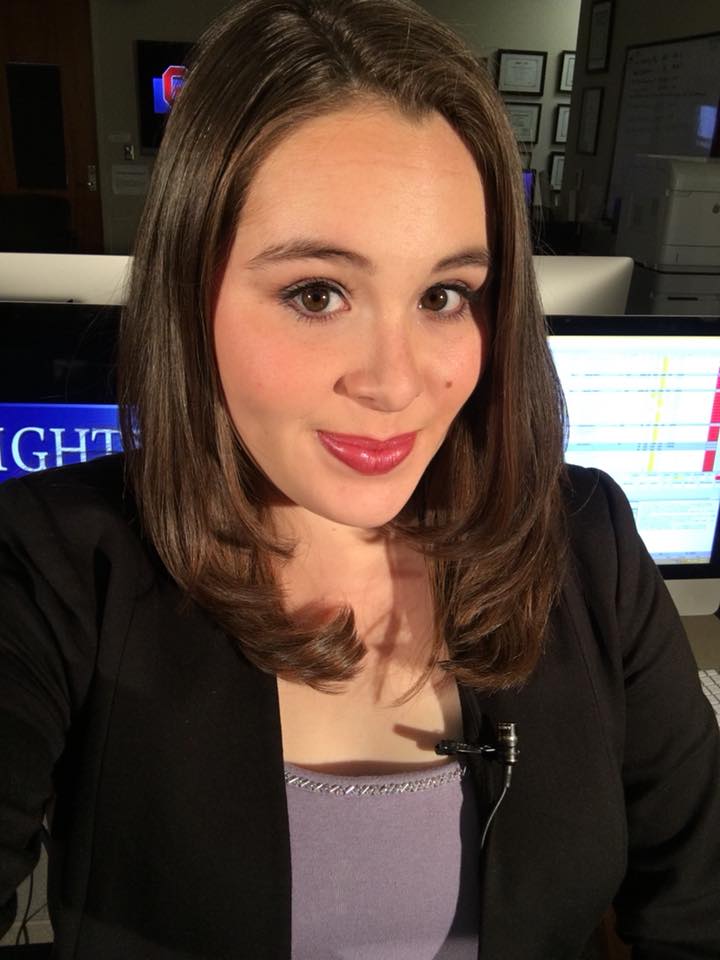 — Miranda Mahmud, 21, who is following in the footsteps of her mother, is the daughter of Jasmin and Lt. Col. Amer Mahmud, of Oklahoma City, Oklahoma. Her mother, a former television reporter for Bay News 9 in Tampa, Florida, now works with National Community Action Partnership in Oklahoma City. Her father, who taught international law and the law of armed conflict at the U.S. Air Force Academy from 2011 to 2014, is the installation staff judge advocate at Tinker Air Force Base.

In addition to the Washington-based news service, Gaylord News operates a statewide news service based at the Gaylord College.
The media partners of Gaylord News are:
Newspapers: Tulsa World, The Oklahoman, Enid News & Eagle, The Shawnee News Star, The Ardmoreite, The Norman Transcript, The Duncan Banner, The Ponca City News, The Ada News, The Claremore Daily Progress, McAlester News-Capital, Bartlesville Examiner-Enterprise, Muskogee Phoenix, Stillwater News Press, Tahlequah Daily Press, NonDoc.com and The Oklahoma Daily.
Television Stations: KOCO-TV, Oklahoma City; KWTV News9, Oklahoma City; KOTV News on 6, Tulsa; KTUL-TV, Tulsa; KSWO-TV, Lawton; and KNWA-TV, Fort Smith, Arkansas.
Radio Stations: KGOU-FM, Norman; KOSU-FM, Stillwater; KWGS-FM, Tulsa; and KCCU-FM, Lawton.