Inhofe accused of selling stocks before Covid-19 panic
WASHINGTON — Oklahoma's senior senator denied any knowledge or involvement in investment decisions that saw him selling over $400,000 in stock shortly before fears about the coronavirus pandemic exploded.
"The New York Times allegations are completely baseless and 100 percent false… I do not have any involvement in my investment decisions," Sen. Jim Inhofe (R-Okla) said, who declined a request for an interview. 
The statement came after multiple news sources released articles drawing attention to Inhofe, Sen. Kelly Loeffler (R-Ga), Sen. Richard Burr (R-NC) and Sen. Dianne Feinstein (D-Calif) selling off large stock investments following a confidential meeting on Covid-19 and just days before the stock market plunged. 
Inhofe also said he was not even at the closed-door Covid-19 briefing on Jan. 24th. 
In a tweet from Loeffler, she also denied having any control over investments. 
"This is a ridiculous and baseless attack," Loeffler said. "I do not make investment decisions for my portfolio. Investment decisions are made by multiple third-party advisors without my or my husband's knowledge or involvement." 
This has all raised questions to whether or not these Senators are in violation of the STOCK Act, which was enacted in 2012. 
Congress started requiring its members to disclose stock sales after the Stop Trading on Congressional Knowledge Act was signed into law. The purpose is to ensure lawmakers do not use inside information for profit. While this does not require lawmakers to attribute a certain amount of money as earnings from stock sales, it does require lawmakers to record a range in value gained from sales.
On January 27, three days after the Covid-19 briefing, Inhofe sold over $400,000 in stocks sparking suspicion as the market began declining due to the outbreak. A partial sale of his Apple Inc. and Brookfield Asset Management Inc. holdings were first to go. Shortly after full sales in Danaher Corporation, Intuit Inc. and PayPal Holdings Inc. were made by Inhofe's financial adviser.  
Inhofe moved his stocks into mutual funds not to make money, but reduce the risk in stocks he does have and avoid any appearance of controversy, according to a statement he released Friday morning. 
Mutual funds have lower risk and maintenance than individual stocks.  
A mutual fund is an investment vehicle that collects money from multiple investors and secures their investment through portfolio diversification. The individual investment is a percentage of the total mutual fund. 
"In December 2018, shortly after becoming chairman of the Senate Armed Services Committee, I instructed my financial advisor to move me out of all stocks and into mutual funds to avoid any appearance of controversy," Inhofe said. 
While there seems to be some transition to mutual funds, there is still a significant amount of Inhofe's investments in individual stocks over a year after the request was made according to Inhofe. 
Shortly after the most recent round of Inhofe's stocks were sold, the stock market began its rollercoaster of a plunge. 
This new scandal has surfaced two days after former U.S. Rep. Chris Collins (R-NY) began his 26-month sentence for insider trading after pleading guilty. 
The multiple issues with lawmakers and insider trading accusations have people asking many questions about the legality and morality of Congressional members owning personal stock. 
Fox News personality Tucker Carlson demanded one of the senators — Sen. Burr, the chairman of the Senate Intelligence Committee, who sold $1.6 million in stocks in mid-Feb. — explain why he sold the stock at such an ironic time or resign. 
Burr has asked the Senate Ethics Committee, of which Sen. James Lankford (R., Okla) is a member, to review his stock sale.
Even members of Congress such as U.S. Rep Alexandria Ocasio-Cortez have taken to Twitter to express her concerns. 
"Members of Congress should not be allowed to own individual stock," tweeted Ocasio-Cortez early Friday morning. "We are here to serve the public, not to profiteer. It's shocking that it's even been allowed up to this point."
Gaylord News is a reporting project of the University of Oklahoma Gaylord College of Journalism and Mass Communication.
About the Contributors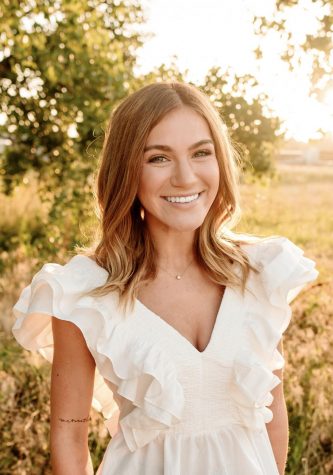 Brooklyn Wayland
is a reporter currently attending the University of Oklahoma where she studies journalism and political science. She now is the creator, producer and co-host of the "Survive & Thrive" and "America's Cross-Roads" podcast series. Most recently, she was a politics fellow at HuffPost. Previously, she worked as an intern for a regional newspaper, The Shawnee News Star. In the spring of 2020, she was awarded a fellowship in Washington D.C. with Gaylord News where she covered the hill, political campaigns, tribal affairs and regional reporting for Oklahoma. While in D.C., Brooklyn also co-hosted a podcast series about reporting behind the scenes of the Nation's Capital. Also with Gaylord News, she had the opportunity to work on a project telling the personal stories of Native Americans and their exile to Indian Country.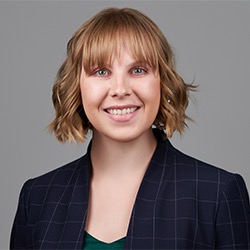 KaraLee Langford
is a Gaylord journalism student at the University of Oklahoma. She completed her associate's degree in journalism at Oklahoma City Community College (OCCC). There, she began her journalism career as a writer for the OCCC student newspaper, the Pioneer. Eventually, she worked her way up to become editor of the Pioneer her senior year. While editor, her team won first place for the best newspaper at the Society of Professional Journalism awards for a 20-page issue called "The Female Experience." After graduating from OCCC, KaraLee transferred to OU and spent three months in Washington D.C. writing and reporting for Oklahoma media outlets. While in D.C. she hosted a podcast about what happens behind the scenes of the Nations Capitol and how journalists develop stories. KaraLee enjoys the fast-paced life of a journalist and prefers writing and reporting in-depth and investigative stories.