Boundaries of six state tribes now on Google Maps
WASHINGTON — A landmark Supreme Court case is already changing how Oklahoma shows up on Google, with the reservation boundaries for six of the tribal nations represented on maps for the first time in well over a century.
The Cherokee Nation's reservation boundaries are now being presented on Google Maps, a historic recognition of tribal lands from the tech giant. These boundaries comprise 7,000 square miles in the northeastern part of Oklahoma.
"After the monumental Supreme Court ruling in McGirt v Oklahoma, we've had many questions about our reservation boundaries," Cherokee Nation Principal Chief Chuck Hoskin Jr said in a statement. "Now that our reservation is labeled on Google Maps, it's easy for people around the world to search and see our reservation boundaries."
McGirt made history in the summer of 2020 when the Supreme Court ruled that much of eastern Oklahoma is located on an Indian reservation, a major win for tribal sovereignty.
"We've always known the Cherokee Nation reservation was never disestablished and has existed for over a hundred years, and it's great to see that image on Google, the most widely recognizable search tool," Cherokee Nation Attorney General Sara Hill said.
All Five Tribes are represented in Google's new mapping project. In addition, the Osage Nation reservation is also shown.
"In response to July's Supreme Court decision, we've added labels and borders for the Muscogee (Creek) Nation, Cherokee, Chickasaw, Choctaw, and Seminole reservations to Google Maps," a spokesperson for Google said.
The judicial and legal consequences of the Supreme Court decision for McGirt v Oklahoma could continue to manifest as the US federal government, indigenous communities, and big business companies fight over their dueling views of what tribal sovereignty means.
"We are pleased to see the geographic boundaries of the Chickasaw Nation and other Tribal nations represented in an accessible virtual format," Chickasaw Nation Governor Bill Anoatubby said in a statement on Friday.
"Many First American Nations played an important role in the development of Oklahoma. Today, Tribes continue to develop productive, cooperative partnerships that benefit our great state and all Oklahomans," he said.
Gaylord News reporter Nancy Spears contributed to this report.
Gaylord News is a Washington-based reporting project of the University of Oklahoma Gaylord College of Journalism and Mass Communication.
About the Writer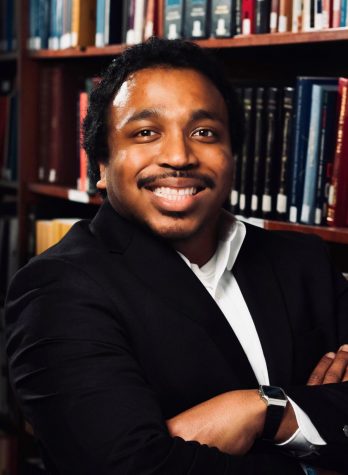 Jessie Christopher Smith


is a journalism major at the University of Oklahoma, with minors in Religious Studies and English, Literary and Cultural Studies. He was co-founder and editor of Rap Chronicle, an online music magazine that published between fall of 2014 of and spring of 2017. His other bylines can be found in NonDoc, The Norman Transcript, and OU Daily. Jessie has worked his way through college as a crew member/server at Norman restaurants. He reported in Washington D.C. during the 2020 presidential election on behalf of Gaylord News.