University of Oklahoma police chief discusses diversity training
NORMAN — The University of Oklahoma Police Department Chief Nate Tarver openly addressed the racial tension between law enforcement and people of color during a Gaylord News podcast.
"We have to work really hard to get the public trust again, because we've lost it," said Tarver. "We have to have these open conversations. Officers can't make excuses for other officers that have done things that are obviously wrong, obviously not within the training sphere of what we are taught, and we need to look at our tactics and training and change that."
Tarver has served in law enforcement since 1979, when he joined the Moore Police Department and where he spent 10 years. Afterward, Tarver transferred to the Oklahoma City Police Department, where he responded to the 1995 bombing of the Murrah Federal Building, as well as the 1999 and 2013 tornadoes.
After 26 years with OKCPD, Tarver left in 2015 and became the deputy police chief at OU Health Sciences Center, before being appointed the chief of police there in 2017. By September 2020, Tarver had been promoted to chief of police over all three of the university's Norman, Oklahoma City and Tulsa campuses.
Tarver, himself a Black man, said he is well aware that some people might already dislike him because he wears a police uniform, just as others might hold contempt for him because of his skin color.

"What it comes down to, on the bottom level, is, we're all people," Tarver said. "We're all people who have our biases, and police officers are people just like other people. And sometimes you really have to acknowledge what your real thought pattern is based on maybe how you were raised. It goes to either thinking or not thinking that you are better than someone else."

In response to increased protests against racism and police brutality after the killing of a Black man under a White officer's knee during the summer of 2020, cultural diversity training received a renewed push at police departments throughout the U.S.

Shortly before the November election, then-President Donald Trump signed an executive order banning diversity training in federal workplaces, calling it "divisive" and that it was "teaching people to hate our country." The ban has since been blocked by a federal judge and suspended.

Tarver said the executive order complicated already-tough conversations he was having about racial sensitivities with fellow officers.

"When we began ramping up the diversity and equity training with the police departments, the pushback that we're beginning to get is, 'Well, it's white male bashing!' I said, 'No, it's not white male bashing. It's taking time to think about why you feel the way you feel and recognizing that you do have your biases.'

"If a person can't acknowledge that they have biases, or if they don't understand and recognize that sometimes those biases are not known, then we have issues," Tarver said.

"Survive & Thrive" is a weekly 24-episode podcast series in which Gaylord News reporters KaraLee Langford and Brooklyn Wayland interview Oklahomans from all walks of life on how to cope with the COVID-19 pandemic and recent racial upheaval.
The twentieth episode of the program, which featured Tarver, is available below and on other streaming platforms such as Spotify and Apple Podcasts.
Gaylord News reporters Miranda Vondale Foster, Jessie Christopher Smith and Zhixuan Fan contributed to this report.
Gaylord News is a reporting project of the University of Oklahoma Gaylord College of Journalism and Mass Communication.
About the Writers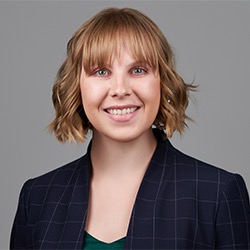 KaraLee Langford
is a Gaylord journalism student at the University of Oklahoma. She completed her associate's degree in journalism at Oklahoma City Community College (OCCC). There, she began her journalism career as a writer for the OCCC student newspaper, the Pioneer. Eventually, she worked her way up to become editor of the Pioneer her senior year. While editor, her team won first place for the best newspaper at the Society of Professional Journalism awards for a 20-page issue called "The Female Experience." After graduating from OCCC, KaraLee transferred to OU and spent three months in Washington D.C. writing and reporting for Oklahoma media outlets. While in D.C. she hosted a podcast about what happens behind the scenes of the Nations Capitol and how journalists develop stories. KaraLee enjoys the fast-paced life of a journalist and prefers writing and reporting in-depth and investigative stories.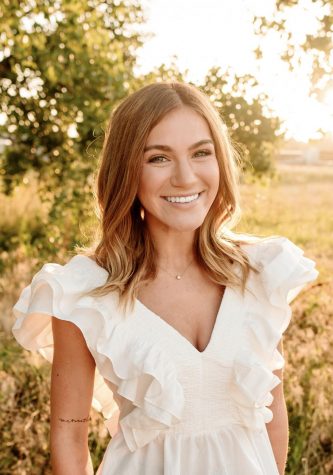 Brooklyn Wayland
is a reporter currently attending the University of Oklahoma where she studies journalism and political science. She now is the creator, producer and co-host of the "Survive & Thrive" and "America's Cross-Roads" podcast series. Most recently, she was a politics fellow at HuffPost. Previously, she worked as an intern for a regional newspaper, The Shawnee News Star. In the spring of 2020, she was awarded a fellowship in Washington D.C. with Gaylord News where she covered the hill, political campaigns, tribal affairs and regional reporting for Oklahoma. While in D.C., Brooklyn also co-hosted a podcast series about reporting behind the scenes of the Nation's Capital. Also with Gaylord News, she had the opportunity to work on a project telling the personal stories of Native Americans and their exile to Indian Country.