Cheyenne chief discusses heritage, resiliency
NORMAN — A chief for the Cheyenne and Arapaho Tribes spoke on the Gaylord News "Survive & Thrive" podcast about the impact the COVID-19 pandemic has had on Indigenous communities.

"I strongly believe that this pandemic is repeating history again, because we were faced with smallpox, we were faced with war and diseases as a people, and our immune system wasn't able to fight those diseases," said Chief Gordon Yellowman of the Cheyenne and Arapaho Tribes. "Historically, that's what we were faced with."
"We were faced with tuberculosis, and tuberculosis is a lung disease, and today COVID-19 affects the lungs' ability to breathe," Yellowman said. "And so you look at it historically, it's happening again, but it's happening in a different form. It's a pandemic, it's worldwide, and so were those other diseases that were spread at that time."
"So I think about that—and for me, I survive, I pray, I acknowledge, and I wait in line," he said, crediting both his faith in his cultural traditions and the breakthrough of the COVID-19 vaccine for sustaining him amid the pandemic.
Yellowman comes from a family of leadership. His late father, Everett H. Yellowman, was a principal chief of the traditional peacemakers of the Cheyenne known as the Council of Forty-Four. Yellowman was selected at the age of 16 to be Cheyenne Peace Chief. He now serves as one of the Four Principal Chiefs of his tribe.
Yellowman has also served as an adjunct professor at Southwestern Oklahoma State University and has lectured art history classes at the University of Oklahoma. His role as a guest instructor dovetails with his work as the language coordinator for the Cheyenne and Arapaho education department, where he helps preserve the tribal history and language with various literacy programs.
"When you bring awareness to the cultural heritage and to the way that Native people live in Oklahoma, when you educate them at any kind of level of school or academics, you become that person that's going to put it out there," Yellowman said. "You become that person that's going to teach those students how to understand better what history happened, why it happened."
"And for me, I teach from the heart, I teach from experience, and I teach from who I am and my perspective as a Native person. And so when I can do that, I present that to them: Rather than just be an academic professor of 'read, read, read,' I'm going to base a lot of mine on experience, a lot of perspective of what I know and what the elders have taught me."
"Survive & Thrive" is a weekly 24-episode podcast series in which reporters KaraLee Langford and Brooklyn Wayland interview Oklahomans from all walks of life on how to cope with the COVID-19 pandemic and recent racial upheaval.
Topics have included the Trail of Tears, the Tulsa Race Massacre, the Dust Bowl and the Oklahoma City bombing.
The Tulsa Race Massacre is considered by historians to be the largest single act of racially-motivated violence in U.S. history. As Oklahoma and the United States of America more broadly prepare to mark the 100-year-anniversary of the massacre, controversy has arisen throughout the country about how to tackle the history of racism in classrooms.
"There needs to be education, an education valued on what happened in the past," Yellowman said. "You talk about the massacre in Tulsa, you talk about the Trail of Tears and how they were led here from their homelands to this place called Indian Territory that then became the state of Oklahoma. Today we have many tribes that faced those atrocities, but they survived them because we're resilient people."
Yellowman drew further parallels between the 1921 destruction of Black Wall Street in Tulsa and the 1868 massacre of the Cheyenne tribal camp on the Washita River by U.S. Lt. Col. George Armstrong Custer.
"There's little or no education on any of that which occurred in the massacre on the Washita [River] of the Cheyenne people," Yellowman said. "None of that is in the school curriculum, and I hope that they start picking up on these things. History books, universities, institutions of higher learning — let's correct that, let's start putting some of those things that we faced and survived into this curriculum so people can become educated into an awareness about what really happened."
Yellowman said that the commonality of loss and endurance during the pandemic has demonstrated what is always vital to communities small and large: the need to come together.
"Ask yourselves and your community: What have we survived in the past, and how are we going to thrive in the future?" Yellowman said. "It makes ourselves reflect on what this pandemic has done to us, and then after the uncertainty — if we can all do that — we can start looking at how we're going to become resilient — our resiliency as people."
The twenty-second episode of the "Survive & Thrive" project, which featured Yellowman, is available below and on other streaming platforms such as Spotify and Apple Podcasts.
Gaylord News reporters Miranda Vondale Foster, Jessie Christopher Smith and Zhixuan Fan contributed to this report.
Gaylord News is a reporting project of the University of Oklahoma Gaylord College of Journalism and Mass Communication.
About the Writers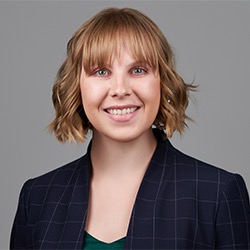 KaraLee Langford
is a Gaylord journalism student at the University of Oklahoma. She completed her associate's degree in journalism at Oklahoma City Community College (OCCC). There, she began her journalism career as a writer for the OCCC student newspaper, the Pioneer. Eventually, she worked her way up to become editor of the Pioneer her senior year. While editor, her team won first place for the best newspaper at the Society of Professional Journalism awards for a 20-page issue called "The Female Experience." After graduating from OCCC, KaraLee transferred to OU and spent three months in Washington D.C. writing and reporting for Oklahoma media outlets. While in D.C. she hosted a podcast about what happens behind the scenes of the Nations Capitol and how journalists develop stories. KaraLee enjoys the fast-paced life of a journalist and prefers writing and reporting in-depth and investigative stories.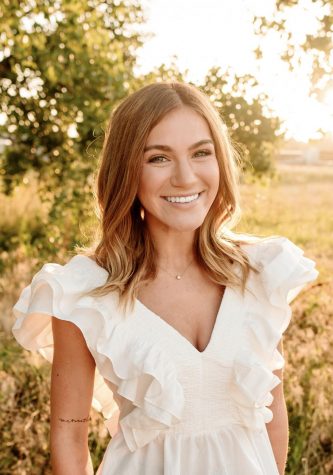 Brooklyn Wayland
is a reporter currently attending the University of Oklahoma where she studies journalism and political science. She now is the creator, producer and co-host of the "Survive & Thrive" and "America's Cross-Roads" podcast series. Most recently, she was a politics fellow at HuffPost. Previously, she worked as an intern for a regional newspaper, The Shawnee News Star. In the spring of 2020, she was awarded a fellowship in Washington D.C. with Gaylord News where she covered the hill, political campaigns, tribal affairs and regional reporting for Oklahoma. While in D.C., Brooklyn also co-hosted a podcast series about reporting behind the scenes of the Nation's Capital. Also with Gaylord News, she had the opportunity to work on a project telling the personal stories of Native Americans and their exile to Indian Country.