Podcast discussing pandemic, racism concludes
The Gaylord News podcast discussing COVID-19 and racism, "Survive & Thrive," ended Friday, June 4, with a finale retrospective detailing its 24-episode run.

Reporters KaraLee Langford and Brooklyn Wayland co-hosted the final episode, as usual, with fellow reporter and audio engineer Miranda Vondale Foster (who had sometimes filled-in as a substitute host) also contributing her thoughts.
Twenty-four episodes may not sound like much, but for working journalism students juggling a year-long project along with university-level coursework and jobs of their own, "Survive & Thrive" posed a serious challenge.
"I would say that a lot of what we learned was just how to do the job," Langford said. "You have to consider everything that has to be done just to get you up to the recording phase."
The first half of the series during autumn of 2020 went relatively smoothly in comparison to the show's second half in spring of 2021, with multiple technical issues, last-minute interview cancellations and various ethical decisions that had to be weighed against a timely production schedule.
"In the end, we've learned a lot about not only Oklahomans as a whole, but also about ourselves, so it's been a very eye-opening experience," Foster said.

Other topics for the twenty-fourth episode included what the hosts considered to be the most impactful installments of the series, with clips being played from interviews with Chris Fields, Justin Norris, Brenda Alford, Karen Marinelli, Noah Nichols, Monroe Nichols and Nate Tarver. 
The installment profiling firefighter Chris Fields was the first true episode of "Survive & Thrive," and its heavy subject matter — the 1995 Oklahoma City bombing — established the tone and depth of the series, as well as setting the standard for each episode's professionalism and production value.
An episode with tornado survivor Karen Marinelli soon followed, and episodes with LGBTQ advocate Noah Nichols and OU Student Government Association President Justin Norris featured honest and raw conversations about the tumultuous history of both communities.
The Tulsa Race Massacre, which marked its 100-year remembrance this Memorial Day, was also a prevalent topic of discussion for the "Survive & Thrive" series. One episode highlighted Brenda Alford, a descendant of massacre survivors who also sits on the committee overseeing the excavation project of unmarked mass graves.
The dichotomy of feeling pride as an Oklahoman while also carrying the weight of tragic injustice was candidly discussed by Alford, and similar emotions were expressed during episodes with Representative Monroe Nichols and OU Police Chief Nate Tarver, two Black men who have had to shoulder tremendous responsibility as public officials during times of heightened racism.
"We have learned past tragedies will always resurface in the future," Wayland said. "However, it is how we pull ourselves up by our bootstraps, lend a helping hand and a listening ear, that makes Oklahoma resilient."
Gaylord News reporters Jessie Christopher Smith and Zhixuan Fan contributed to this report.
Gaylord News is a reporting project of the University of Oklahoma Gaylord College of Journalism and Mass Communication.
About the Writers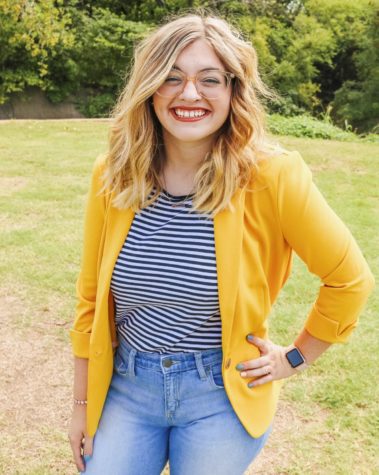 Miranda Vondale Foster
is a senior Gaylord journalism student at the University of Oklahoma. Miranda began her major in journalism at Oklahoma City Community College (OCCC), where she was hired as a staff writer and a podcast creator and editor for the award-winning student newspaper, The Pioneer. There, Miranda and a colleague took over the Pioneer Podcast, where they created content twice a week from January 2019 through August of 2019. After The Pioneer Podcast, Miranda co-created another podcast/video series called The Let Me Know Show with two of her friends to continue doing what she fell in love with at The Pioneer. After spending a year at OCCC, Miranda transferred to The University of Oklahoma to work towards her bachelor's in journalism. Miranda fell in love with in-depth reporting, investigative stories, and creating podcasts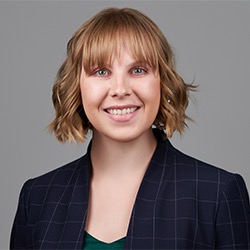 KaraLee Langford
is a Gaylord journalism student at the University of Oklahoma. She completed her associate's degree in journalism at Oklahoma City Community College (OCCC). There, she began her journalism career as a writer for the OCCC student newspaper, the Pioneer. Eventually, she worked her way up to become editor of the Pioneer her senior year. While editor, her team won first place for the best newspaper at the Society of Professional Journalism awards for a 20-page issue called "The Female Experience." After graduating from OCCC, KaraLee transferred to OU and spent three months in Washington D.C. writing and reporting for Oklahoma media outlets. While in D.C. she hosted a podcast about what happens behind the scenes of the Nations Capitol and how journalists develop stories. KaraLee enjoys the fast-paced life of a journalist and prefers writing and reporting in-depth and investigative stories.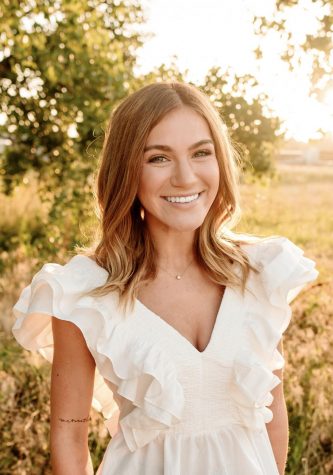 Brooklyn Wayland
is a reporter currently attending the University of Oklahoma where she studies journalism and political science. She now is the creator, producer and co-host of the "Survive & Thrive" and "America's Cross-Roads" podcast series. Most recently, she was a politics fellow at HuffPost. Previously, she worked as an intern for a regional newspaper, The Shawnee News Star. In the spring of 2020, she was awarded a fellowship in Washington D.C. with Gaylord News where she covered the hill, political campaigns, tribal affairs and regional reporting for Oklahoma. While in D.C., Brooklyn also co-hosted a podcast series about reporting behind the scenes of the Nation's Capital. Also with Gaylord News, she had the opportunity to work on a project telling the personal stories of Native Americans and their exile to Indian Country.