Cherokee Freedman woman discusses new position, Freedmen rights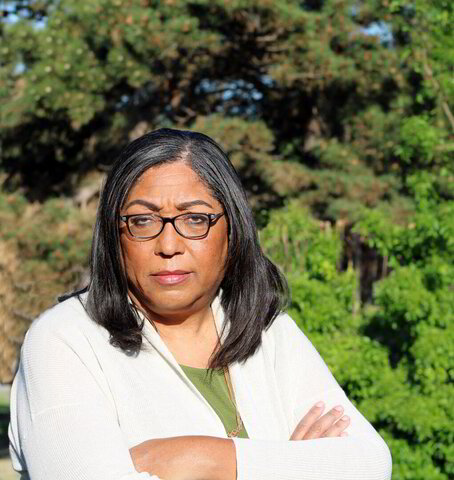 Cherokee tribal member and Freedmen descendant Marilyn Vann said a number of factors make her suited for her new position as the tribe's environmental protection commissioner. 
She said she graduated, with distinction, with an engineering degree from the University of Oklahoma, and was employed in the oil and gas industry for a few years before working 32 years at the U.S. Treasury Department as a General Engineer team leader. 
She retired from there in 2014, and in 2021 became the first woman of Freedmen status to be appointed to a board position in the Cherokee Nation tribal government. 
Vann is also president of the Descendants of Freedmen of the Five Civilized Tribes Association.
She now lives in Oklahoma City, but grew up in Ponca City, about 100 miles out from the Cherokee Nation's borders.
"I am certainly hoping that I'm not going to be the first person of Freedmen status who is appointed to a position," Vann said. "I would like to hope that there are others, well-qualified persons, that will be sought out for positions or might even just seek a position themselves."
Being a Freedmen descendant is not something Vann was brought up with. In fact, she didn't really know the term "Freedmen" growing up. 
Vann's father knew he was a member of the tribe, but she doesn't think he knew he had been registered as a Freedmen tribal member, because he was registered as a small child.  
"The tribal government was not really functioning between 1907 and 1970 because Oklahoma became a state, and the U.S. government's goal was to minimize tribal government activity," Vann said.
Vann said she discovered her father's Freedmen status several years after he died, when she attempted to register in the tribe in 2001. 
Looking back at her time at OU, she noted how little Indigenous and African history was taught. 
The university made Indigenous Peoples' Day an annual campus event in 2015, and the holiday has remained at OU since.
The historic exclusion of Freedmen descendants from tribal membership, Vann said, seems to run parallel with the lack of history taught about Freedmen's historical contributions for tribes.
"When you have documentaries about the Trail of Tears, you don't see these Black people carrying all the loads," Vann said. "You don't hear about these Black people, how many of them died. How many of the Black babies that died because there wasn't any milk for them, after their mother had nursed the other babies."
According to the Oklahoma Historical Society, the Cherokee government concluded its treaty in 1866, granting full citizenship to Freedmen. Seminole and Muscogee (Creek) followed. The Choctaw tribe did not grant citizenship to its Freedmen until 1883. The Chickasaw never adopted theirs.
The Choctaw Nation granted Choctaw and Chickasaw Freedmen citizenship in 1885 after considerable debate.
 However, the Choctaw and Seminole in 1979 and the Chickasaw in 1983 rewrote their constitutions to limit citizenship to Indians "by blood," effectively disenrolling thousands of Freedmen descendants. 
The Cherokee Nation did something similar in 2007.
In May, Secretary of Interior Deb Haaland approved the Cherokee Nation's new constitution, guaranteeing citizenship rights for Cherokee Freedmen descendants. It remains the only one of the Five Tribes that fully recognizes Freedmen descendant citizens.
Vann said she's been an enrolled member of the Cherokee Nation since 2006. 
She said she remembers hearing a man who was serving in the state legislature, a member of one of the Five Tribes, say he had not known there were people "with African blood" who were "members of any of the tribes."
"But he said when he went off to college, he saw some people that looked Black to him and they had Creek tribal tags," Vann said. "You're talking about a person that is legally an adult, and they didn't know there were any people with African blood in any of the tribes? To me, that's just astounding."
Nancy Marie Spears, a Gaylord News reporter based in Washington, is an enrolled member of the Cherokee Nation of Oklahoma. Gaylord News is a reporting project of the University of Oklahoma Gaylord College of Journalism and Mass Communication. For more stories from Gaylord News visit GaylordNews.net.