Access to Abortion Services Granted to Veterans and VA Beneficiaries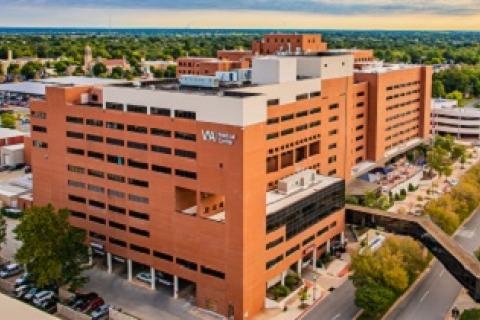 WASHINGTON – Less than a week after an Oklahoma law criminalizing abortion takes effect, the Department of Veterans Affairs announced new policy creating a nationwide loophole to provide abortion counseling and – in some cases – abortion to veterans and VA beneficiaries.
The decision, announced by the VA on Friday, will soon allow abortion related services to be offered to veterans and VA beneficiaries in federal VA facilities, even in the 11 states that have a near-total ban on these services at any stage of pregnancy. 
Oklahoma Sen. James Lankford (R, Oklahoma City), a leading pro-life voice in the senate who is seeking reelection in November, denounced the decision in a series of tweets, saying that the Biden administration is "obsessed with increasing abortions."
"The VA isn't an abortion clinic. For 30 years, the law has been clear that the VA isn't permitted to offer abortions. Instead of ignoring the law & promoting taking human life, the VA should respect the dignity of our veterans & their family members, including unborn children," Lankford said. 
Denis McDonough, Secretary of Veterans Affairs, said in a statement Friday that this is a "patient safety decision."
"Pregnant Veterans and VA beneficiaries deserve to have access to world-class reproductive care when they need it most. That's what our nation owes them, and that's what we at VA will deliver," he said.
The VA announcement comes six days after a law that criminalizes abortion as a felony, punishable by up to 10 years in prison and a $100,000 fine went into effect in Oklahoma.
In the Friday statement, the VA said that it believes access to "medically necessary" abortions to be essential for preserving the life and health of Veterans and VA beneficiaries.  
"Restricting access to abortion care has well-documented adverse health consequences, including increased risk of loss of future fertility, significant morbidity, or death."
The determination of what is deemed "medically necessary" will be made on a case by case basis by VA health care providers, and will consider whether the life and health of the pregnant Veteran would be endangered if the pregnancy were carried to term. 
This includes instances such as health dangers, rape, and incest.
"We came to this decision after listening to VA health care providers and Veterans across the country, who sounded the alarm that abortion restrictions are creating a medical emergency for those we serve, said Dr. Shereef Elnahal, VA's Under Secretary for Health, said in the VA statement.  "Offering this care will save Veterans' health and lives, and there is nothing more important than that." 
The VA said it is its intent once the rule is published in the federal register to immediately begin providing access to counseling and abortion services to those who seek it in as many facilities as in possible.
Gaylord News is a reporting project of the University of Oklahoma Gaylord College of Journalism and Mass Communication. For more stories from Gaylord News go to GaylordNews.net.