OU's Turkish community reacts to earthquakes
WASHINGTON — On the eve of an Oklahoma City interfaith prayer vigil for Turkish and Syrian earthquake victims, the nearly 4,000 Oklahomans with ties to the region were shaken to learn of yet another earthquake.
A 6.3 magnitude earthquake hit the Hatay province in Turkey collapsing already-damaged homes, trapping people inside many of the dwellings, according to reports.
On Tuesday, a prayer vigil will be held at 7 p.m. at Oklahoma City's St. Paul's Cathedral. It will be followed on Saturday by a food fair fundraiser to be held beginning at 11 a.m. at Raindrop Turkish House Oklahoma, 4444 N. Classen, Oklahoma City.
It has been a rollercoaster of emotions since the first earthquakes struck southern and central Turkey and northern and western Syria for Aksel Sozudogru, 19, a computer science sophomore from Istanbul, said he and other students from the region have been "mentally elsewhere" while trying to carry on with their daily routines.
On Monday, officials reported that the death toll from the 7.8 and 7.5 earthquakes on Feb. 6 was inching toward 47,000. Government officials reported 46,957 dead, with 41,156 in Turkey and 5,801 in Syria.
Sozudogru was getting ready for bed when his grandmother called from Turkey to tell him about the first earthquake. A few hours later he received another call. His former neighbor, a professional basketball player, was traveling to visit relatives when the first earthquake hit. Nilay Aydogan, 30, was trapped beneath the rubble in Malayta, Turkey, for more than 10 hours before her lifeless body was found.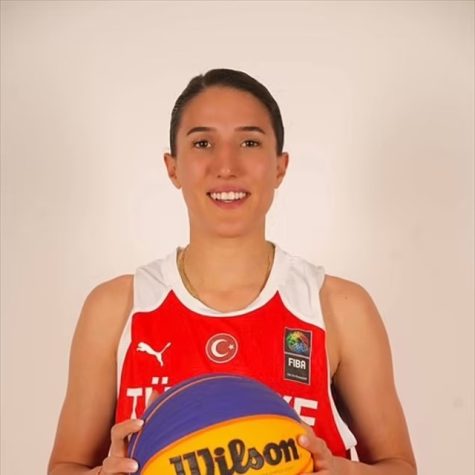 "When I woke up in the morning, seeing the number, the pictures, and all of those videos, I teared up," Sozudogru said of how he felt that day.
"It was a rough morning to start things because I was also pretty sure that not a lot of people around me were aware of it, but I had to be the same person again, and just go on with my day," he said.
Zeynep Aydogdu, an assistant professor of Women's and Gender Studies and Gateway to Belonging at OU, is originally from Central Anatolia, a region in Turkey. Aydogdu's parents were just a couple of hours away from the epicenter of the second earthquake in Marash. She said although they haven't been impacted, she has many other relatives in Turkey whose homes were damaged, and all were living in fear of aftershocks and sheltering in one place.
"There was nothing we could do other than (feel) the shock and the anxiety. But at the same time, we were expected to do our everyday jobs (and) everyday duties. That was one of the hardest things," Aydogdu said. "(We are) constantly worrying about family, constantly checking in on them, keeping track of what's happening, and not being able to do anything from afar."
In 1999, more than 17,000 people died when a 6.7 earthquake struck near Istanbul. In the aftermath of the disaster, Turkish authorities pledged stricter building regulations and introduced an "earthquake tax" to prepare the country for major natural disasters. According to the World Atlas, Turkey is one of the most earthquake-prone countries.
Sozudogru and Aydogdu have been trying to find ways to help family and friends by sharing donation links from Turkish organizations such as Ahbap Dergegi and AKUT Search and Rescue Association on group chats, and raising awareness on their social media about the devastation back home.
April Sandefer, OU director of communications, said David Surratt, vice president of student affairs, and Scott Fritzen, dean of the College of International Studies,issued a message of care on Feb. 6 to the 26 students from Turkey and Syria studying at OU.
"These messages are directed to affected communities during distressing times," Sandefer said. "This academic year alone, several communications have been sent, which serve as the university's acknowledgment of the issue – whether natural disasters, human-caused crises or other devastating incidents – and to offer supportive services."
Aydogdu said it is important for the institution to show support and solidarity toward Turkish and Syrian students and faculty, as well as those with relatives in the region.
"We pretend like everything is OK, but we're not OK. We really are not OK. Our families are there. And many people have extended families who live in the region. We're all processing a very major tragic event that happened," Aydogdu said.
"I think institutional statements are important in times like this for the community to feel like they really do belong in this community and (that) the institution does recognize that there's a catastrophe that's happening, and is directly impacting the members of this community, Syrian and Turkish members," Aydogdu said.
Sozudogru and Aydogdu said they have received support from friends, colleagues and counselors at OU. They said it is important the community sees what happened as something that affects every community in the world.
"During this week, if you're a colleague of a Turkish or Syrian faculty member, staff or student, show grace in the same way," Aydogdu said. "We're doing our best to really function as usual. These types of acts of compassion and solidarity mean a lot at this time."
Gaylord News is a reporting project of the Gaylord College of Journalism and Mass Communication at the University of Oklahoma.