Stream or purchase music: Which one supports musicians the most?
Millions of people use some form of a music streaming service rather than purchasing an artist's music.
"I pretty much only stream," said Will Keller, sophomore at the University of Oklahoma. "I use Spotify because they have a good student discount and you can save music to stream offline."
Other students prefer to use Apple Music.
"Apple Music is only $4.99 a month and has a larger collection than Spotify," said Cooper Delafield, senior at OU. "More artists are exclusive to Apple Music as well."
However, how much do streaming services help musicians?
According to informationisbeautiful.net, as of 2017, for an artist who is signed to a record label, they will generate less than $0.01 per play on streaming services. Apple Music pays artists $0.0073 per play and has 21 million users. Spotify has 140 million users but pays the signed artist $0.0044 per play.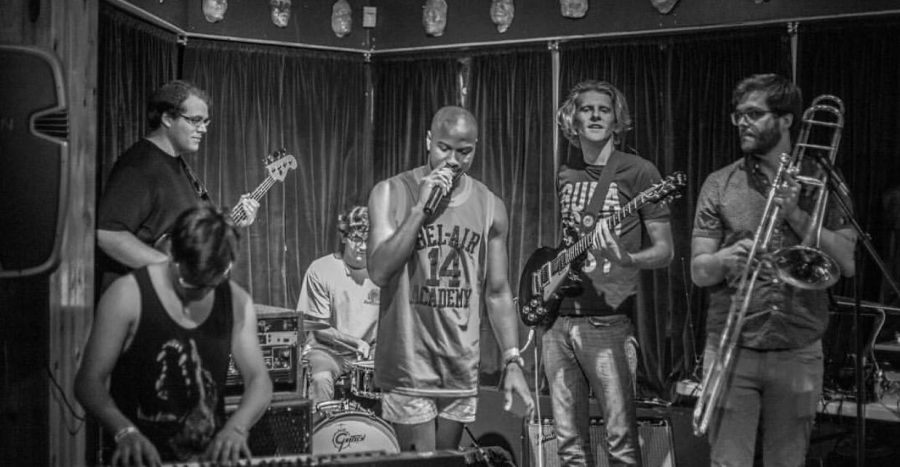 If a signed artist generates 1,000 plays in one month, they will make $7.30 from Apple Music. On Spotify they will earn $4.40 for that month.
However, the artist is only seeing 20 percent of the total revenue. Typically, as of 2015, 25 percent of the profits made went to the retailer or distributor. The signed artist's record label receives 55 percent.
However, the signed artist is also going on tours and has more merchandise that generates the most revenue.
So, how are unsigned artists – specifically small, local bands – affected by streaming services?
Informationisbeautiful.net reports that the unsigned artist's revenue from Apple Music is $0.0064 per play and $0.0038 from Spotify. With these numbers, an unsigned artist would need their songs played up to 380 thousand times a month to make the monthly minimum wage.
This is next to impossible for small, local bands. However, that does not discourage them from posting their music.
"We are on Spotify, Apple Music, Bandcamp and YouTube," said Ben Renfro, guitarist for Flock of Pigs. "We prefer Spotify because it is seen as the most legitimate."
When seeing the statistics, local soul and R&B artist Joshua Jackson was not surprised.
"I put two songs on Spotify to test the waters, but that was years ago," said Jackson. "I've made $0.22."
This lack of revenue does not seem to deter artists like Jackson. In fact, some musicians don't even express care about it.
"From our point of view, we have to not care about that," said Jack Vesper, singer of Part-Time Savants. "We aren't going to make a lot of money off streaming, so we just put our stuff out for free."
While local, unsigned artists do not benefit financially from streaming services, there are indirect ways which streaming services help them make money.
"When we released our first album, we made more than our first EP," said Vesper. "It wasn't from any online streaming. It was because of our album release show."
Local artists embrace streaming services in order to promote themselves. Artists use these services in the hope people stumble upon them and become a fan.
"The main service I have been using is SoundCloud and since it's free, I am not making any money," said Jackson. "I use more for exposure and it's really helped with that."
With millions of users across different platforms, local musicians use streaming services to get more publicity. This publicity allows for them to make money.
"We love playing live shows and performing," said Vesper. "To make more of a living off our music, we would have to tour and play shows."
Artists and bands make significantly more money performing concerts than they would from streaming because they can sell CDs and other merchandise and 100 percent of that sale will go to them.
However, that is only at a show. Buying an artist's music from other sources does not generate as much revenue.
In 2015, of the $0.99 it would cost to buy a song on iTunes, a signed artist would only receive $0.23. An unsigned artist would receive $0.69 according to informationisbeautiful.net.
Some fans will buy their favorite artists music.
"I buy and stream," said Taylor Jovanovich, freshman at OU. "I buy the music of artists I really enjoy on iTunes to support them."
For a local, unsigned artist, they would need 261 plays on Spotify to make $0.99. That number is easier to reach for those bands, but it still is not the best way to make money.
"The platform of music is what you use to get to the money-making sources," said Renfro. "You are selling a product, not what the music is about. That's the unfortunate reality."