An OU council improves leadership and volunteerism program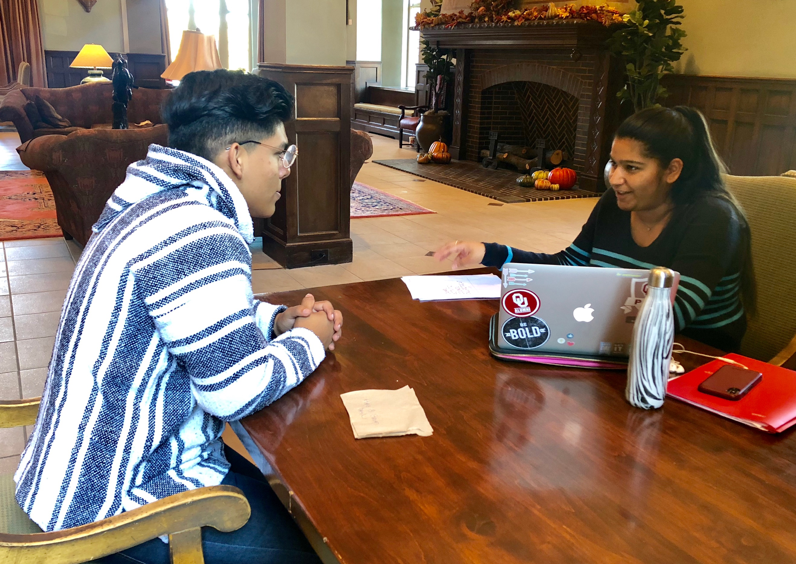 A University of Oklahoma council is revamping a leadership and volunteerism program for students to help with on-campus events and become effective leaders.
Spark is a Campus Activities Council program, which was started in 2010 under a different name. Amandeep Kaur, CAC Spark chair, said her goal is to create leadership seminars with topics like how to create a resume and how to dress professionally. Leadership skills are often developed throughout college, she said, rather than being taught directly to students.
"We're trying to come up with a toolbox of leadership skills for people who may not be receiving them," Kaur said.
There will also be volunteer groups for events such as Random Acts of Kindness Week in which everyone will be assigned a specific job.
Evan Rabb, CAC chair, said the program was first created to give students a come-and-go opportunity to volunteer for CAC events rather than serving on a committee that plans events like Homecoming or Dad's Day.
Over the years, Rabb said people became confused about the purpose of the program.
"This year, we really wanted to sit down and try to solidify what exactly Spark was going to look like moving forward," Rabb said. "We wanted to set more of a clear-cut direction for what the structure of Spark would be so that it wouldn't change as much from year to year."
The first Spark meeting is scheduled for November.