Early on Black Friday morning, customers were lined up outside the doors of Spinster Records hoping to grab Record Store Day exclusives.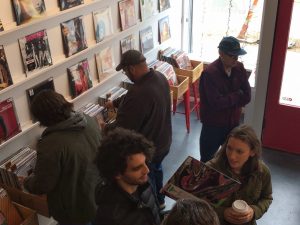 Located in the heart of the Brady Arts District in Tulsa, Oklahoma, Spinster opened its doors at 8 a.m. on their third bi-annual Record Store Day, hoping to catch Black Friday shoppers in search of vinyl records.
Spinster was not the only record store celebrating the holiday. Independent record stores all over the country take part in Record Store Day on Black Friday, selling albums exclusive for the holiday season, according to the Record Store Day website.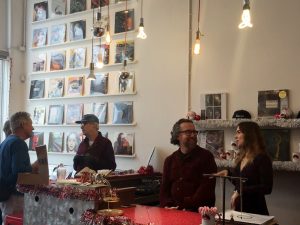 Customers came from all over Oklahoma looking for the best deals and rare albums that they could find.
Benjamin Hickerson came from Edmond, Oklahoma looking for a number of exclusive albums.
"I found lots of good stuff," said Hickerson. "All of this can get a little cutthroat but to me its the spirit of it all, there is a magic to it all."
Store owner David Grover was pleasantly surprised to see the large turnout for Black Friday.
"It's been a great turnout," said Grover "It's been really steady and we even had a line out front."
Alongside the exclusive albums sold, Spinster offered a number of deals and discounted records in honor of the holiday.
While many customers came specifically for Record Store Day, a number passing Black Friday shoppers found themselves searching for a good deal.
Jeremy Parker was one customer who did not plan on stopping by the record store, yet left with an album in hand.
"I came out for Black Friday deals but we saw the store," said Parker. "This was the first time I've come here for Black Friday and I got a pretty cool find."
Store employee Bailey Conover said she was surprised by the continuous traffic.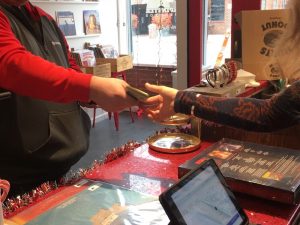 "The turnout was absolutely phenomenal," said Conover" "It was far more than I expected, lots of happy people receiving and discovering the albums that they were looking for."
While the crowd was more than expected, owner David Grover says they were able to prepare well and kept the customers happy.
"We were definitely able to manage it," said Grover. "We like to try and keep it mellow, we let five people in at a time to come and get records, and it all went really well."
Spinster Records is already preparing for their next Record Store Day celebration in April of 2019.