House hearing addresses crisis of missing, murdered Indigenous women
WASHINGTON — The issue of violence against Indigenous women is not a new one in the United States, or in Oklahoma, but it has recently started gaining notice at the federal level.

At a hearing held by the House Subcommittee of Indigenous Peoples of the United States, members of Congress and witnesses discussed the issues around missing and murdered Indigenous women, the lack of awareness surrounding the crisis and what different levels of government can do to help. A Senate Committee on Indian Affairs hearing took place in December on the same subject.

Mary Kathryn Nagle, legal counsel for the National Indigenous Women's Resource Center and member of the Cherokee Nation, said it's no coincidence that the election of the first two Native women to Congress — Reps. Debra Haaland (D-N.M.) and Sharice Davids (D-Kan.) — has coincided with greater awareness on a national level. The two women doubled the total number of Native Americans currently serving in Congress, as Reps. Tom Cole (R-Okla.) and Markwayne Mullin (R-Okla.) are the only other members with Native ancestry.

"I am hopeful that new attention on a very old problem will finally begin to stem the crisis of (missing and murdered Indigenous women)," said Sarah Deer, one of the witnesses, during her testimony. Deer is a member of the Muscogee (Creek) Nation of Oklahoma and professor of women, gender and sexuality studies at the University of Kansas.

In her testimony, Deer named four women, all members of the Muscogee (Creek) Nation, who have been missing or murdered, including Margerie Childers, whose body was believed to have been found Tuesday in Okmulgee County, according to reports.

In her written testimony, Deer shared statistics from the Sovereign Bodies Institute, a Native owned and operated nonprofit that is trying to build a database of murdered and missing Native American women. The database currently has over 1,870 names of missing and murdered Indigenous women in the United States, with 75 percent of those cases from the year 2000 or later, according to Deer's testimony.

There is no central repository for data on missing and murdered Indigenous women, said Karen Kaniatobe, education coordinator of the Native Alliance Against Violence, a nonprofit tribal domestic violence and sexual assault coalition based in Norman, Oklahoma. The National Missing and Unidentified Persons System has a list of Native women and others who have been reported missing, but Kaniatobe said not everyone knows about or trusts this resource.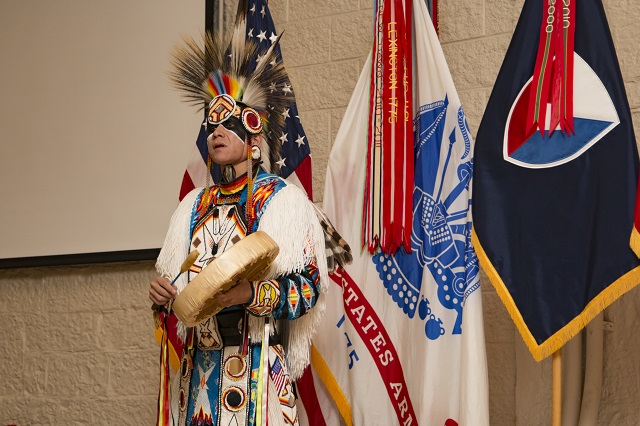 Tribes also don't have direct access to federal databases such as the National Criminal Information Center, a focus of the hearing and something Kaniatobe said would help.

"Native women experience disproportionate rates of violence, especially with domestic and sexual violence," Kaniatobe said. "And one significant factor and truth is that the abusive behaviors of sexual and domestic violence offenders can lead to a woman being kidnapped, and in the worst case scenario, murdered."

"For most the United States history, American Indian women have either been an object to kill, rape or ignore," Nagle said.

Kaniatobe said the Native Alliance Against Violence is focused on improving the systemic response to missing and murdered Indigenous women cases, including at the law enforcement, judicial and victim's services levels.

"We need to have funding to address these efforts," Kaniatobe said. "And we hope that that's the outcome of today's hearing — is bipartisan legislation that would provide funding to address the efforts that a lot of people across America are trying to do on their own to prevent one more of our Native women from falling through the cracks."