Liquor Store offers 'Lindsey Construction Stress Relief'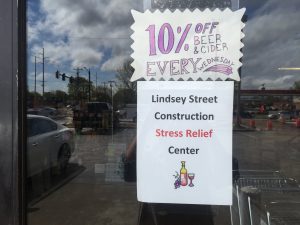 For Normanites and OU students, the once go-to spot for Sprittles, fast food and liquor is now a nightmare to navigate. Lindsey Street has been under construction since October 2015, making access to merchants incredibly difficult, according to small business owner Kathy Green.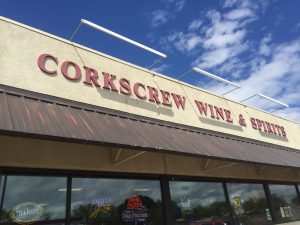 Green has owned Corkscrew Wine & Spirits on the corner of Lindsey and 24th Ave SW for almost 17 years. When construction began, she was told it would be a one-year project. Now the projected finish date is a little over two years, but Green isn't holding her breath.
"The road itself will probably be drive-able by Christmas, but at that point we will have already lost a lot of businesses off of Lindsey Street," she said.
Green has watched her neighboring merchants fail to survive through the construction, including First State Bank who had a home on Lindsey, "For at least 25 years," she said.
As for Corkscrew, Green says they are off about 30% due to the cut up road, even though they maintain access from 24th Ave SW. "We're on the corner so most businesses feel like we were very fortunate, because we have access from two ways," she said.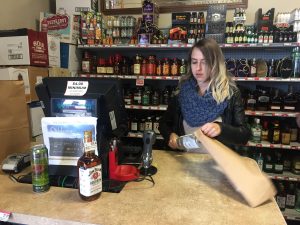 To pass the time and keep moods light, manager Peter Richard has come up with an advertising idea that plays on the setbacks of construction.
A 'Lindsey Street Construction Stress Relief Center' paper hangs on the door, soon to become a more permanent slogan with plans to make a sign and hang it from their flagpole.
Richard and Corkscrew employee Michaelene Stephenson came up with the concept along with a parody Facebook video.
"We have a lot of free time," Stephenson said.
"As you can see," Green added.