Donut Shop Owner Perseveres Despite Tragedy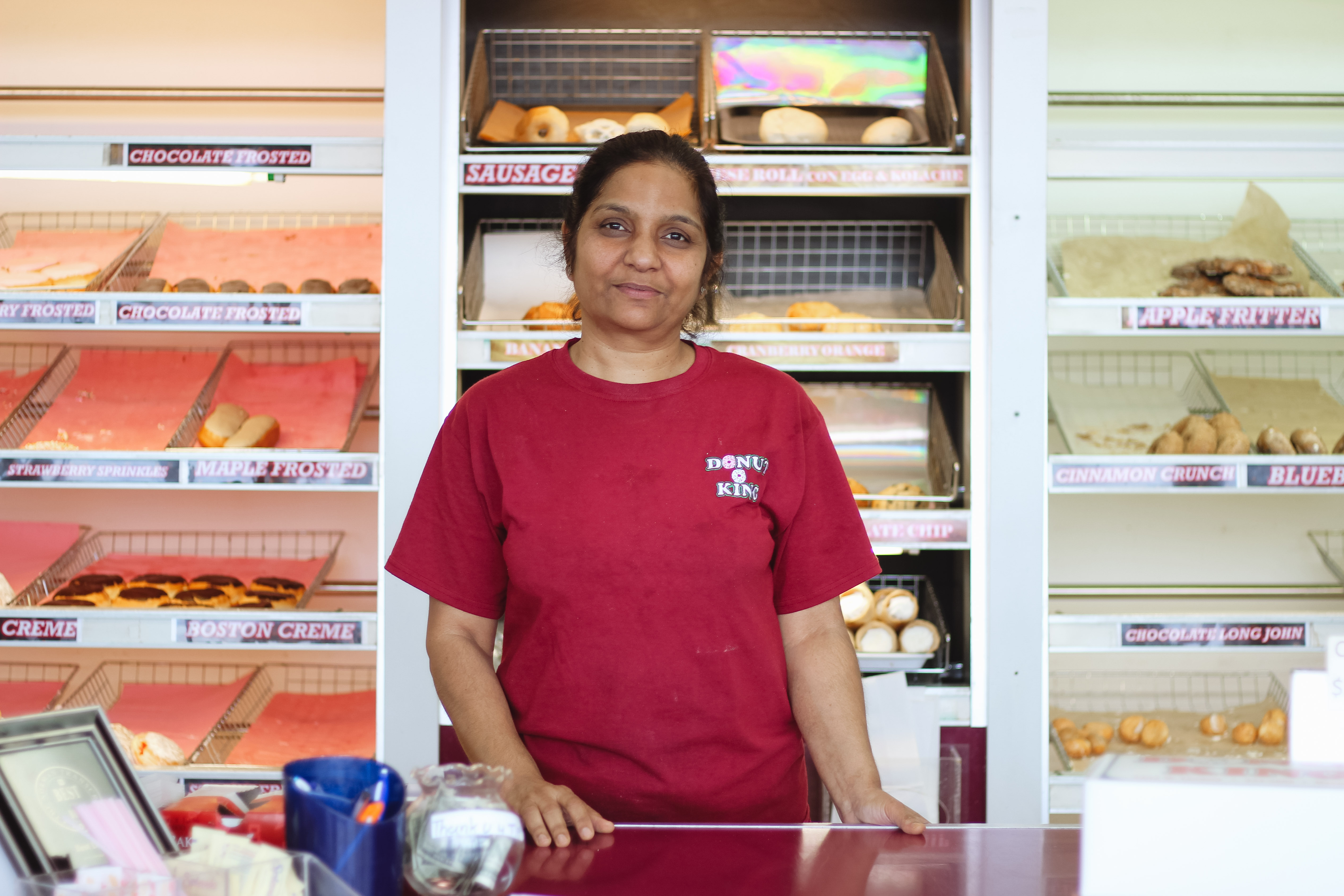 NORMAN, OKLAHOMA – The bell clangs as a customer pushes through the door.
"What can I get you?" the woman behind the counter asks with a smile.
The customer does not know that the woman's husband has been in a coma for five years.
The customer orders a dozen glazed donuts.
The woman is Dipti Patel, owner of the Donut King on Lindsey Street in Norman, Oklahoma. In March 2011, her husband, Sanjay Patel, suffered a stroke at the age of 47 and lost consciousness. Doctors told Dipti on that day that he had no chance of recovery. But still, she hoped.
The couple had been about to open a Mexican restaurant, a recent addition to the growing list of businesses they'd purchased since immigrating from India in 1990. Three donut shops, a convenience store, and a hotel.
Their twin daughters were in 6th grade at the time.
"In 6th grade, they don't understand much," Dipti said.  "They are very young. They think daddy's gonna come back. That's what I thought; that's what they thought."
Before the stroke, Sanjay opened their convenience store each morning at 4am. He made his way from business to business as the day progressed. He payed taxes and franchise fees, placed orders and went shopping to stock the shops. Dipti and her sister-in-law, Jessi, worked in the donut shop on Lindsey.
After Sanjay slipped into the coma, the two women added Sanjay's many tasks to their own to-do lists.
"We had to take responsibilities," Jessi said. "Before, all the responsibility was his."
Dipti and Jessi learned to care for Sanjay by watching nurses. After a year of daily hospital visits, they brought him home to tend to him there, administering breathing treatments every four hours, turning him every two.
After five years, however, Sanjay remained unconscious. Dipti had to make the hardest decision of her life. He was in pain and she didn't want him to suffer anymore, she said.
On June 7, 2016, Sanjay Patel died.
But his hopes for the future did not.
"All the businesses, he built that." Dipti said. "This was his dream, so I don't want to let him down. He wanted to give a good education to my girls, and that is my main priority right now, so they can have a good life and become happy. That's all I want."
Her daughters will be studying biomedical engineering at the University of Oklahoma this fall.
"I think, with time, we are going to be okay."