Like Mother Like Daughter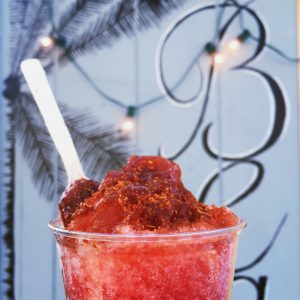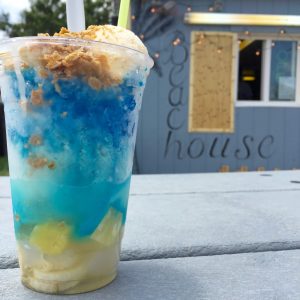 Twenty-one-year-old Cai Barias follows in her mother's footsteps by opening up her own business.
Born in the Philippines, Barias came to the United States at the age of three. She currently attends college in New York City at Barnard College. Even though Barias' mother Susan Barias owns several businesses in Guymon, Oklahoma, it was still not an easy start.
"It was a lot more than I expected," Barias said, "thankfully I had my mother's help."
Barias is the owner of Beach House, which according to the menu sells snow cones, snow shakes and raspadas in Guymon.
Cai's mother Susan was a realtor at the time and had told her daughter about this property that was for sale.
Before it was Beach House it was a snow cone stand called Tropical Snow so it only made sense to keep it a snow cone stand, Barias said.
"We got the equipment with the purchase of the building," Barias said, "and we actually make the ice in my own backyard."
Aside from Susan Barias being the one to sell her daughter the building, she has also helped with other things along the way.
"I was there to help get things started," Susan Barias said, "I helped with the menu and hiring the first employees."
But Cai Barias said that she also learned a lot from watching her mother open up her first business in Guymon, which was a coffee shop called Urban Bru.
"I actually helped open The Bru with my mom and learned a lot about what it takes to build a business form the ground up," said Barias.
Barias is currently studying History at Barnard but said she might consider business school later on in life. As for right now she said she'll leave the opening businesses to her mom.
"My mom has been so successful at opening places here in Guymon," Barias said, "while I do plan to open up another business in the future it won't be for several years."