An Unconventional Road To Success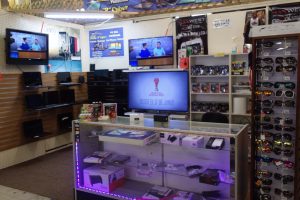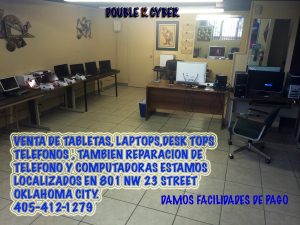 Freddy Gramajo moved to Oklahoma from Guatemala with essentially no experience in selling technology and with no ability to speak English. That, however, did not stop him from following an unlikely path to success.
"When I came to Oklahoma, I was doing something different. I was a welder," said Gramajo, the owner and founder of Double R Cyber, a used technology store on the northwest side of Oklahoma City.
Gramajo started off on a completely different career path, with his first radical change, not even being the one that would eventually stick.
"Everyone wanted to do internet cafes, there wasn't much for computers and everything, so I decided to open up the first internet café in Oklahoma," said Gramajo.
An old flyer for the café read, translated from Spanish, "we have created this place especially for you." This venture would not wind up being the place especially for Gramajo, however.
Gramajo would eventually create Double R Cyber and it has since become his life. He runs Double R Cyber during the week, and on weekends runs a flea market booth as an extension of his business.
"I have a lot of customers, everyone refers to me," said Gramajo.
It has certainly been an unconventional route for Gramajo to end up running a successful business in this field. Gramajo has become a classic example of never giving up and continuing to work hard. If you do those things, everything usually works out for you. It certainly did for Freddy Gramajo.