NORMAN–A state-funded safety management program teaches those eligible the logistics of weather to prepare rescue teams sent to Houston, Florida or other places where natural disasters have occurred.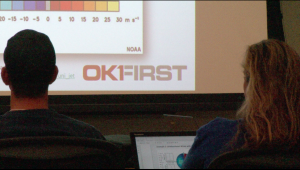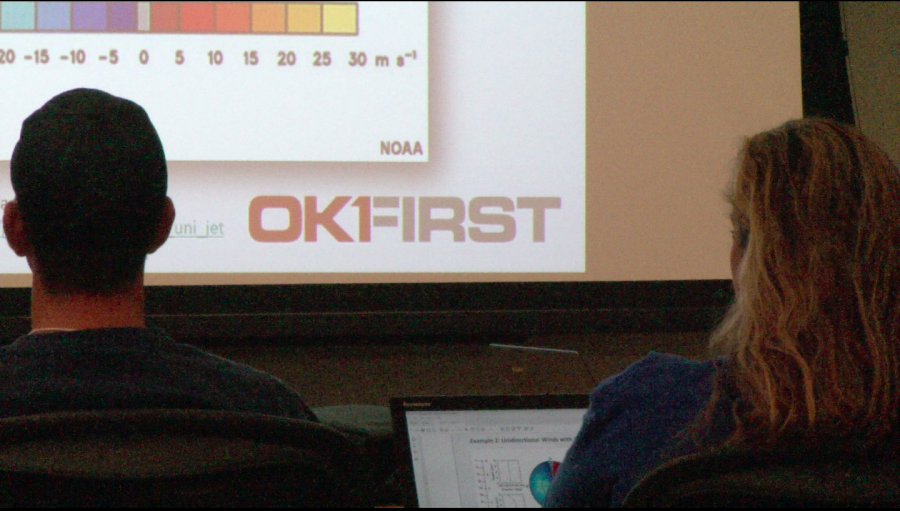 OK-First welcomed emergency management employees from across the state to the University of Oklahoma this week for meteorology training.
Following completion of the program access to meteorological technologies and softwares are provided.
The technologies are important to those in more rural parts of the state that have limited media coverage of weather. Many participants, like Jaitton Balcom and John Johnson, go through the training to gain access to the resources.
Not only does OK-First provide valuable technology to officials but also valuable knowledge. Many of those who have gone through the program's training have been called into major weather disasters, such as Houston for swift water rescues and recoveries and into the midst of Hurricane Irma in Florida.
"Our role is to train the officials," OK-First Program Manager James Hocker said, "while our office isn't directly involved in response and recovery we work with a lot of folks who do ultimately get sent off in times of need whether it's here in Oklahoma or in another state."
Hocker said it's important to understand what's happening and to not misuse technology like weather radars when planning a course of action.
"It's a pretty rewarding experience to get to work with the folks who are the boots on the ground who really help in that time of need," Hocker said.