Norman City councilwoman, some OU students advocate changing DeBarr Ave.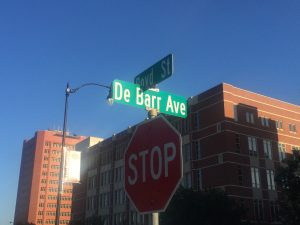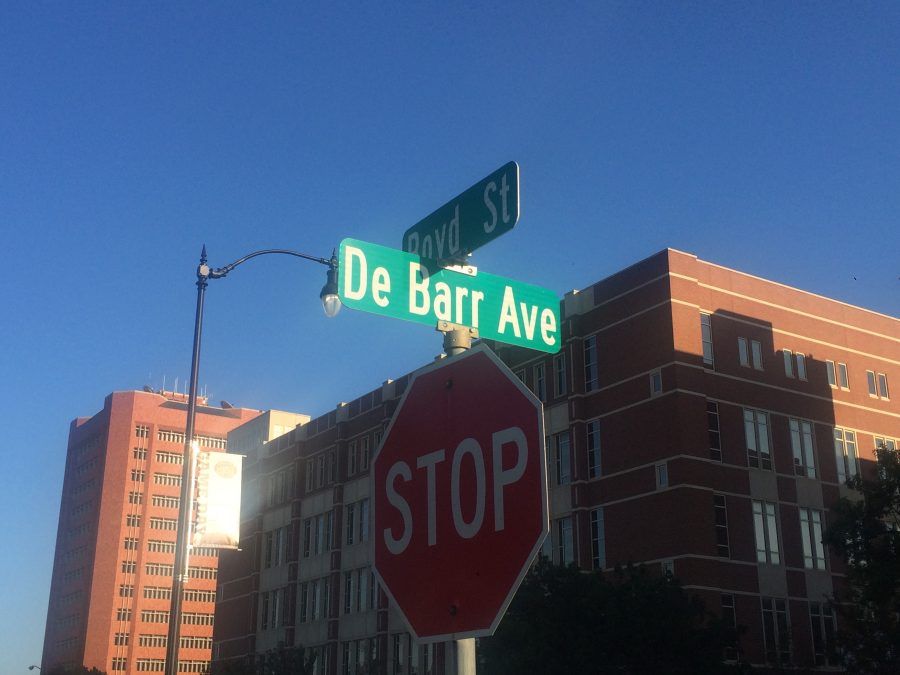 Groups of University of Oklahoma students teamed with a Norman city councilwoman to address the renaming of a nearby residential street that had racial ties to the Ku Klux Klan.
Ward six councilwoman, Breea Clark, and other advocates, wanted to rename DeBarr Ave. after George Henderson, the professor that founded the Human Relations department at OU, and the first African-American property owner in Norman.
DeBarr Ave., which is located near Campus Corner, is named after Edwin DeBarr, a former OU vice president and Grand Dragon of the KKK in Oklahoma.
"There are a lot of organizations [and students] ready and willing to speak up," said Clark. "The next step for us, is probably calling for changing the policy, and having people who care show up and show they care."
Since Clark began pushing for changing DeBarr Ave. in the spring of 2017, she had been met with difficulty. She said the main obstacle was the city policy that required 75 percent of property owners on DeBarr, and adjacent streets, to sign a petition. After the initial push, she had reached approximately 50 percent of property owner's support regarding the name change.
"It's unfortunate that 23 signatures can leave a street like that in our community. It's not right. It is inconvenient, but that's it," said Clark. "What could possibly be more inconvenient than knowing our community knows about it, and is leaving it there. What kind of message does that send to our mission to being inclusive?"
Clark is discussing renaming the street with the city mayor on Monday. She is planning on changing the naming policy as a whole, and she plans to write a timeline for pushing this into the council agenda.