Norman art museum sends paintings south for preservation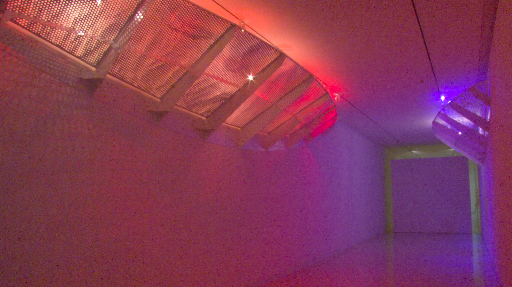 A team of preparators from Norman's Fred Jones Jr. Museum of Art sent a collection of paintings to Dallas for conservation on Monday afternoon.
According to head preparator and exhibition designer Brad Stevens, the paintings were originally part of the museum's collections and ranged across different styles and time periods.
"Part of our purpose is not just to educate, but also to preserve history for future generations to appreciate," Stevens said. "This includes sending works to conservation to be cleaned and restored to their former glory."
The three-person team of Brad Stevens, Kristi Wyatt and Christopher Mackie is also in charge of taking down and setting up exhibits—a process that starts almost a year before the public gets a glimpse of the art.
While every museum has a permanent collection for the public eye, most exhibits come and go. And despite how small it is, the crew knows they must pay attention to the details to ensure the perfection of the exhibits.
"We try to make it seamless and we try to make the viewer have a great experience," Wyatt said. "They're here to see the art. They're not here to see our mistakes."
Currently, the museum is displaying three temporary exhibits. "Generations in Modern Pueblo Painting: The Art of Tonita Peña and Joe Herrera" and "Space Burial" are on display until April 8th. "Fine Print! Posters from the Permanent Collection", meanwhile, is available to the public until May 27th.
For more information, visit http://www.ou.edu/content/fjjma.html.