Fraternity membership still down in wake of SAE
Fraternity recruitment stagnant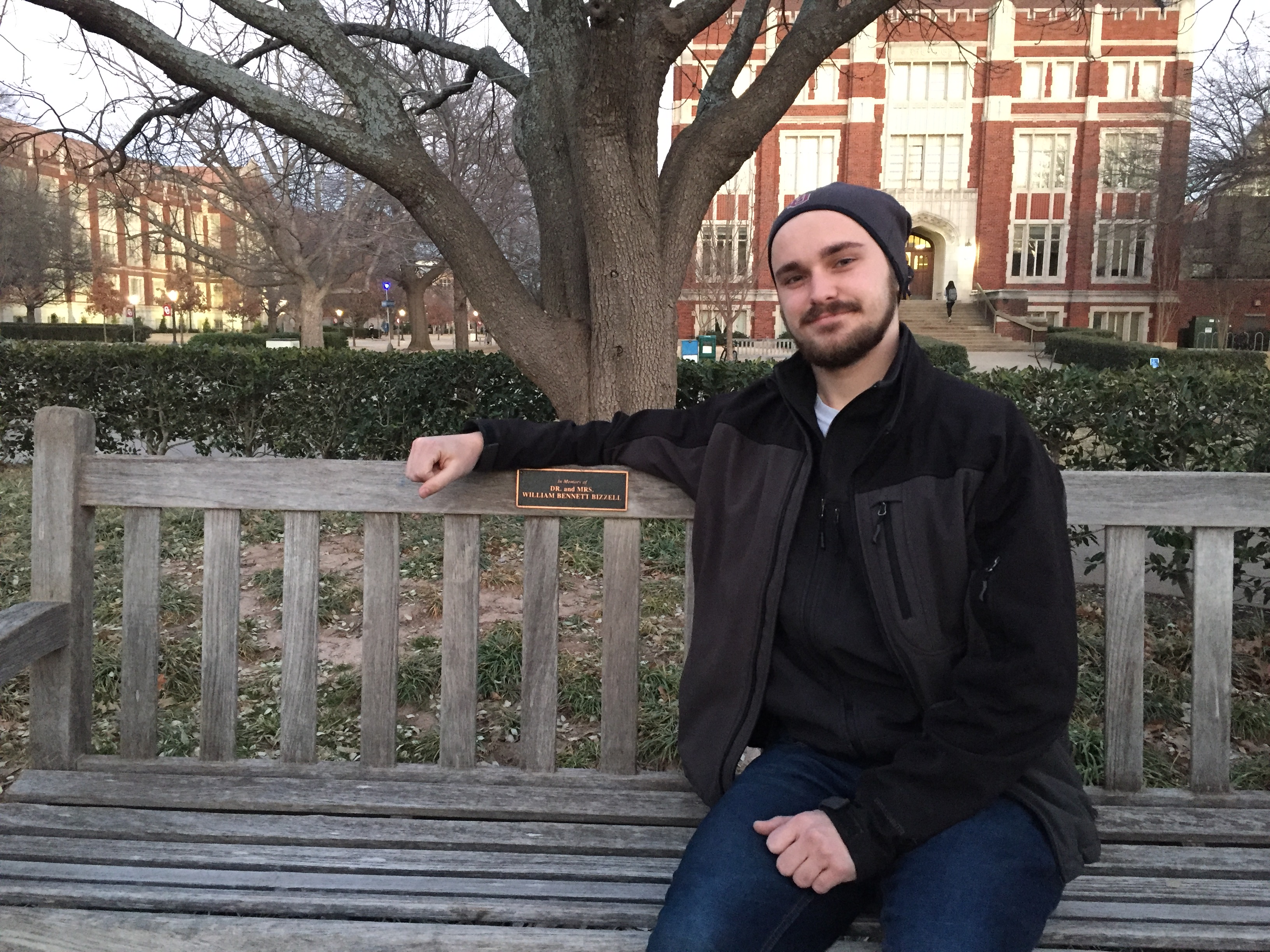 Brandon Curtis, Phi Kappa Psi member, sits outside of Bizzell Memorial Library after a class. Curtis has noticed a stigma surrounding the greek system at OU.
The University of Oklahoma Interfraternity Council is still seeing stagnant recruitment numbers following the 2015 Sigma Alpha Epsilon racist chant scandal.
Formal recruitment numbers dropped from the 800 to 900 range down to around 700 after the incident, according to numbers provided by the Interfraternity Council. In 2017, recruitment sits at 776.
The recent investigation into the Oklahoma chapter of fraternity Delta Upsilon offers a new challenge to the reputation of OU greek life. The impact of this incident remains unclear to Interfraternity Council advisor Hunter Guarnera.
"Investigations happen, that's just the way it goes, so I couldn't really say now." Guarnera says. "We don't really know how that affects it until we see the effects.".
Some students feel negative incidents such as these have contributed to a stigma surrounding greek life at OU.
"If it makes national news or even local news it inflicts a bad image on fraternities and that message would get out to the parents." says Brandon Curtis, a current member of the OU chapter of Phi Kappa Psi. "For incoming freshman, I feel like it's all based on parental factors".
Still, these incidents may provide the community with opportunity for growth.
"I'm not sure, on the outside if the reputation has gotten any better even though we're feeling that camaraderie on the inside." Guarnera says. "it's sad that that's what brings chapters together, and we hate that that's the way that that has to happen".