Barbershop Ran by Attraction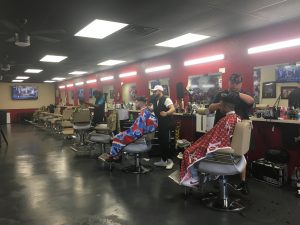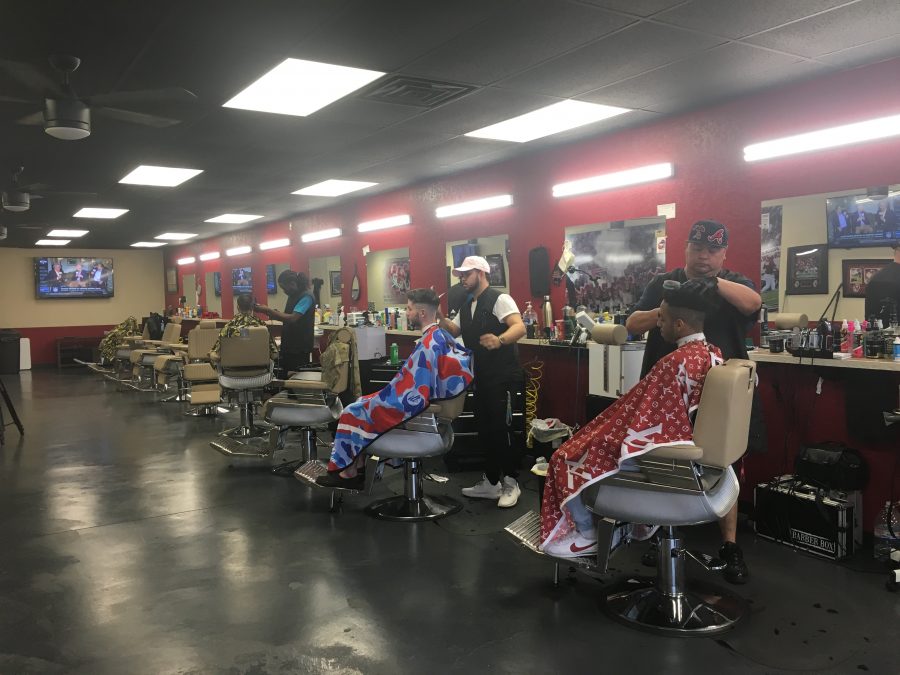 NORMAN – A local barber opens a second shop in Norman using his marketing strategies to attract new customers.
Corey Sutter, more commonly known as Scissorhands, opened Fade N Up Norman barbershop after having an original Fade N Up in Oklahoma City since 2012.
His main goal was to design the shop to attract his customers. As a "die-hard Sooner fan," Fade N Up Norman is painted crimson and cream with a mural of the football team as the main attraction.
"I want it when you walk in you're not just sitting there waiting, looking at the barber for a haircut, or looking at your phone," said Scissorhands, "You're kind of just looking around, checking out the place… You got to find a way to bring them to you."
The original Fade N Up in OKC has been so successful that Scissorhands felt it was time to open a shop in Norman to be closer to his clients in college. Fade N Up Norman opened on September 30, 2017, but the start was slower than expected.
"This one was a little tougher than the one in OKC because the barbers that's part of the team now were new," said Scissorhands, "They was coming out of school, so they didn't know about the ins and the outs of being in a shop."
Scissorhands trained his barbers in the business field and got the shop running. He said he likes to find barbers who are better than him so when someone comes in they feel comfortable sitting in anyone's chair.
"A lot of barbers have their own different style, but at the end of the day it's all about giving out a good cut and making the customer want to come back to you," said Scissorhands.