Simply fun
Simply Fun
"We deliver fun."
Claude "Peanut" Taylor chuckled at his own mission statement while handing his two-year-old son Oliver pieces of beef jerky.
"We're laid back… we love people. That was one of the things we came up with, Simply Fun."
Moments later, he was proving it, holding Oliver by two hands to help him balance on a small skateboard and zoom around the store.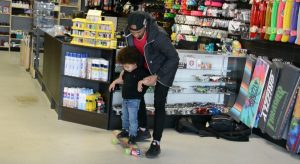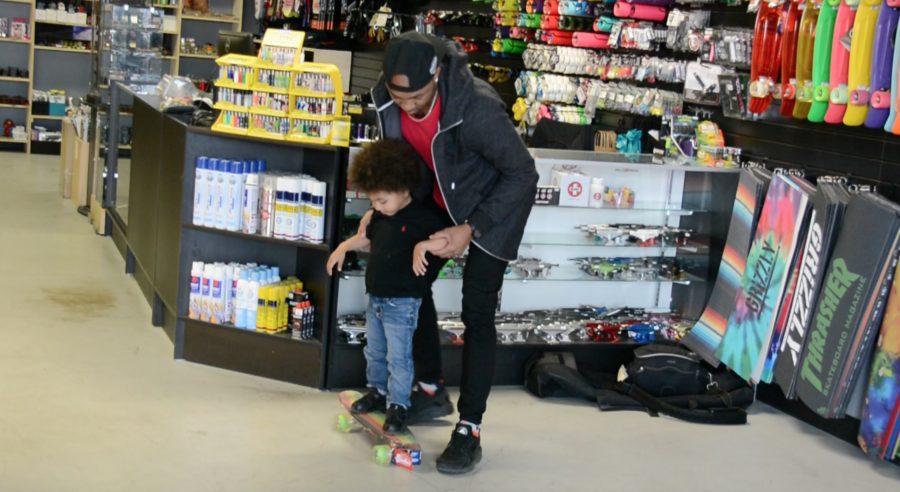 The Simply Fun store in Owasso, Oklahoma is Taylor's current business endeavor.
"It took about a year to plan this to open. We have been here for four years and two months," Taylor said.
Taylor got his start at Oklahoma State University and left before receiving his degree. After meeting his wife in 2007, he went on to run his mother-in-law's tattoo parlor for four and a half years. This is where he got the majority of his business experience.
The drive to open the business came from a need for a store like Simply Fun in Owasso. The store specializes in skateboards, apparel, body jewelry and other accessories.
Until the store opened in January of 2014, citizens of Owasso had no choice but to go fifteen minutes away to Tulsa to shop for items that Simply Fun now supplies.
"There was nothing here. Everybody had to go to Tulsa, and I have a bigger picture," Taylor said.
Taylor has employed his niece and his brother at his store, and plans on keeping the business in the family.