OK teacher walkout encourages students to register to vote
The teacher walkout has led Oklahoma students to register to vote this week at the Capitol in Oklahoma City.
Oklahoma public school students have been upset at the low funding given to their schools by the current state legislature, and some wanted to make an impact in upcoming elections.
"With the walkout coming up, we thought it was important for us to vote in the election coming up this fall so that other students after us won't have to face the same issues that we did," said Mary Demo, a senior at Meeker High School.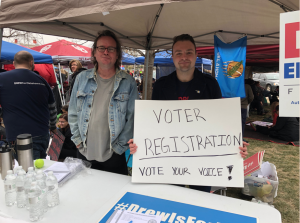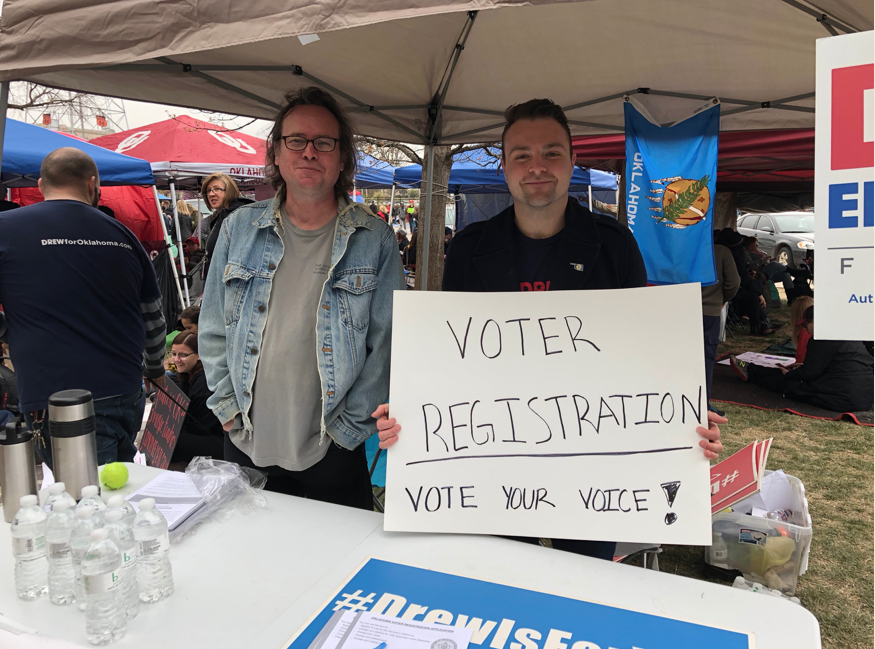 Majia "MC" Cottrell is a Putnam City West High School senior. Cottrell and her classmates have been at the Capitol all week.
"I showed up with my poster Monday and marched," said Cottrell. "Today, I want to go inside the Capitol, talk to some people and register to vote."
Cottrell and some of her classmates have registered to vote inside of the Capitol. Demo and VanSchuyver registered the week before the walkout after talking to state legislators.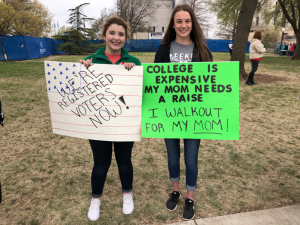 "This has been a great setting for young individuals to register and get ready for the June primary elections and November general elections," said Grant Hale.
Hale works with the campaign of an Oklahoma gubernatorial candidate. He and two others have been operating a booth outside the Capitol where protesters are able to register to vote.
"There are no people standing up for us," said VanSchuyver. "If we don't speak up, no one will."