Water fountains encouraging sustainability absent in departments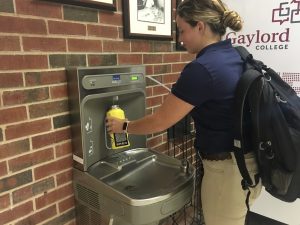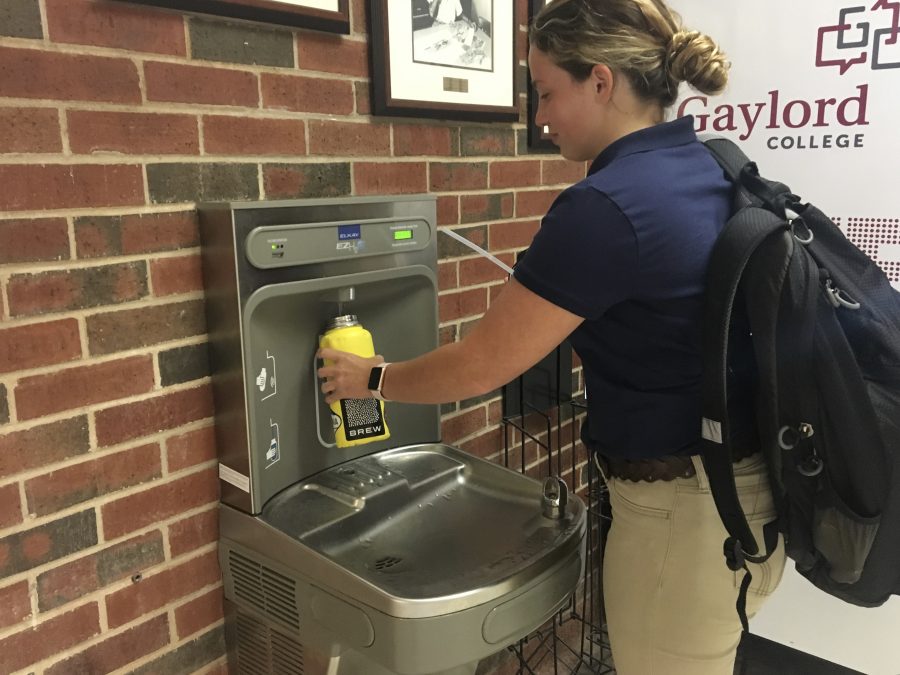 Water fountains promoting sustainability have emerged across the University of Oklahoma's campus, but the cost of these fountains may stop departments from installing more.
There are 82 of these fountains, which permit refilling of water bottles while filtering the water, on OU's campus, but buildings like Gaylord Hall do not have any.
Installation of these water fountains was proposed in 2014 at a Student Government Association general body meeting. The meeting's minutes showed that one fountain would cost $939, however, the installation would be at the discretion of OU Facilities Management.
Ed Kelley, dean of the Gaylord College of Journalism and Mass Communications, said that he was not familiar with these fountains, but he is open to promoting sustainability on campus.
"I like to be as inclusive as I can when necessary, and we would need to find out again from one or two other units on campus how they have done this, how long it took and most importantly, how much did it cost," said Kelley.
However, Alex O'Connell, an environmental sustainability senior, said the benefits of these fountains would outweigh the price.
"It lessens costs on OU spending money on single-use plastic water bottles and also spending money on water bills," said O'Connell, "Most of the fountains should be water efficient, so it won't waste any water."
Kelley said he would not make a unilateral decision about the fountains, but if the college has a need for them he would be willing to explore that option.