Homecoming strives to unite alumni of all ages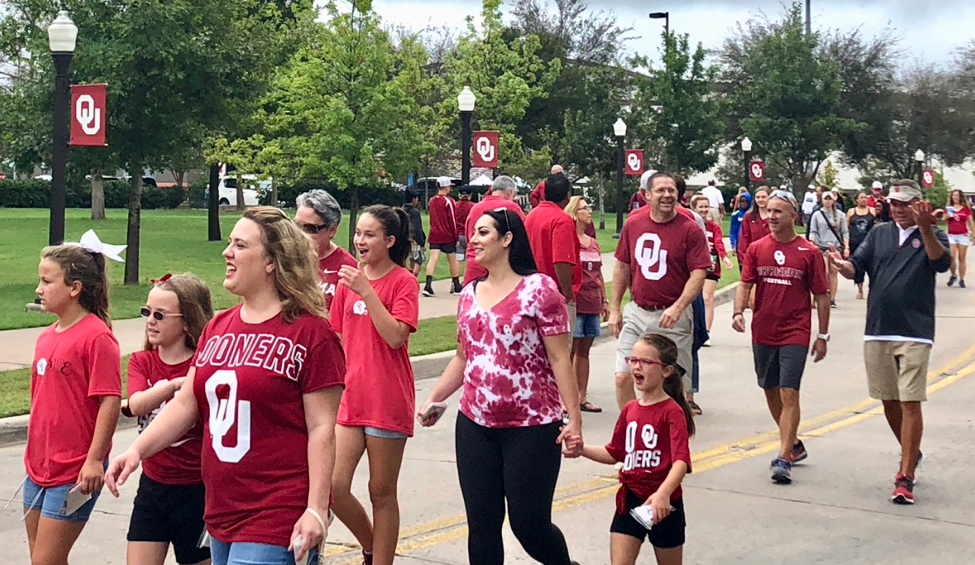 The University of Oklahoma is aiming to bridge the gap between young and old alumni for Homecoming Reunion Week 2018.
Homecoming Reunion Week is a Campus Activities Council event and will take place Oct. 21-27. This week is catered towards students with activities like the Rah! Rally. In contrast, Homecoming Reunion Weekend is an OU Alumni Association event and will occur Oct. 26-27. This weekend appeals to alumni with activities like the Lunch & Medallion Ceremony.
Dave Hail, executive director of the OU Alumni Association, said the association wants to involve alumni more in student activities. The association will hold the Pre-Rally Ruckus where alumni will be offered food and drinks in the Lloyd Noble Center.
Alumni participation has been highest among the 40 and 50-year graduates, but the association wants to draw alumni of all ages by having less events where attendees have to pre-register.
"Regardless of when you graduated, whenever you step across the stage you are part of the OU alumni family," Hail said. "We want them to be just as included as anybody."
Katie Primrose, Campus Activities Council homecoming chair, said the council wants to make Homecoming appealing to all audiences by adding a Trivia & Game Night.
"I think Homecoming is a cool way to celebrate the innovation and change that comes through the years, but also the stability, history and tradition that makes OU constant and special regardless of the year," Primrose said.