Interfraternity Council promoting community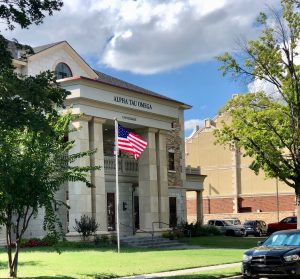 The university fraternity council is promoting community and education to strength numbers in the income pledge classes.
Since the removal of Sigma Alpha Epsilon in 2015 when there was 800 men who pledged, the number of pledges have dropped, and Interfraternity Council has not been able to recoup.
"Nationally numbers are going down and OU saw that in 2015 after SAE- Sigma Alpha Epsilon-, we saw numbers go down but then we've seen it kind of plateau since then. We've been right at about 700" said Hunter Guarnera, Assistant Director Interfraternity Council.
Guarnera claims the number of pledges has dropped nationally due to recent number of deaths caused by hazing incidents. In a Times article, it mentions four men who died in 2017 due to hazing at well know universities across America.
Guarnera said the removal of Sigma Alpha Epsilon helped make up the difference of pledges, he also said they are now tightening up on education and promoting the community.
For many men, including Guarnera, joining a fraternity allows them to find a community during their college years. The council is hoping by promoting community within Interfraternity Council it will grow the pledge classes through the next years.
"Promoting the feeling of being a part of IFC opposed to just the chapter your apart of and continuing to educate our members and new member what it means to be a part of a fraternity and how to best do that" said Guarnera.