Art History Class Options Lack at OU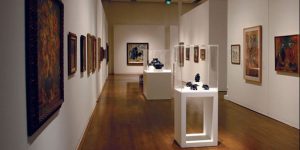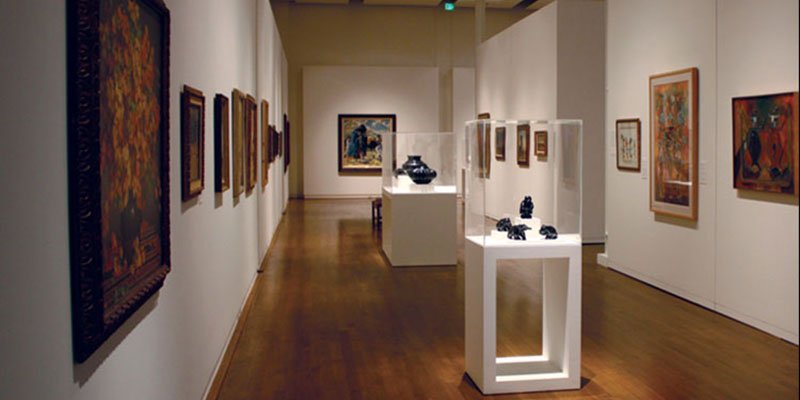 The University of Oklahoma seems to be lacking class options when it comes to enrolling for an art history major.
Summer Parnell, a junior at OU, studies art history and has not had the easiest time when choosing her classes each semester. Parnell describes some of the complications faced when trying to enroll in courses.
"For this fall, there are nine upper-division art history courses offered. That's not including independent studies or internships… That's about roughly 27 hours" said Parnell.
The degree sheet for art history majors states the requirement is at least 24 hours of upper-division courses. Parnell says this makes it difficult to create a schedule that fits into your life. Without many options for classes, students end up having to build their own lives around their schedules.
"You don't have any way to mold your schedule into how it works for you. You are kind of just subject to what you can get, and you kind of have to make everything else work around that" said Parnell.
In addition to this, diversity in art courses is also lacking at OU. Along with the required 24 upper-level hours, art history majors are also required to take diverse courses dealing with art.
"You need at least 2 courses in ancient through 18th century European art. You need 2 courses in 19th, 20th or contemporary European or American art, and you also need 2 courses in Asian, African, Pre-Colombian or Native American Art… At OU that's not really offered" said Parnell.
According to ClassNav, out of these diverse requirements, there are only classes in European, American and Native American art history at OU. Parnell believes that because of this, she and other art history students are not getting a well-rounded education.
Art history professor, Kenneth Haltman, believes this dissatisfaction to be widespread among art history majors. Haltman also explains, in his opinion, as to why there is such a frustration with the art history program.
"… due, in my view, to an unfortunate redundancy in the department's introductory course offerings, the result of compromises serving to appease certain members of the faculty in lieu of decisive action to shape the program efficiently to the end of shifting the curricular focus to the culminating, upper-division courses in the sequence" said Haltman.
Allison Palmer, another art professor, gave some possible reasonings as to why art history majors face these difficulties.
"We have had three faculty members retire in the past few years and we hired a new faculty member two years ago – Erin Duncan O'Neill – who teaches 19c art, but we still have another line to fill… We always look at ways to share resources since funding is tight; for example, we cross-list some courses with Classics in order to get a few more of the ancient areas covered.  We also used to have an adjunct faculty member in Asian Art, but no more" said Palmer.
These setbacks have made it difficult for the art history program to rise to the standards the students hold it to. However, the program has not let these complications go unnoticed. They are working to ensure that improvements are made, and art history students are given the best education possible.
"… we are currently working on updating our degree sheet, so the distribution requirements are more accurate and manageable.  In terms of scheduling, we are looking at a more efficient course rotation schedule where courses don't overlap, we have two evening classes for students who have conflicts during the day, and we try to spread our other courses out across the week fairly evenly.  Hopefully in the next year or two we can expand our art history program with more majors and we can diversify our course offerings with new areas" said Palmer.
This situation also seems to be one that not many students are aware of. The art history program is a smaller one; therefore, it does not receive as much recognition as others on campus. Robert McGee, a creative media production major at OU, explained how he had no clue these problems even existed.