Sooner Racing Team prepares for meet in Texas
The University of Oklahoma Sooner Racing Team will travel to Arlington, Texas, for the first time on Sept. 14 to test drive their car alongside other collegiate groups.
The meet will serve as a collaborative resource event for attendees.
"Any time we get to run the cars and be pulling data off of them is great for us," said Director of Public Relations Jack Sartin.
The trip comes before the team's annual competition in Lincoln, Nebraska, this summer. Each year, the team spends approximately 17,000 man hours building their race car for the annual competition. Members can spend anywhere from 40 to 60 hours outside of their classes in the Lawrence G. Rawl Engineering Practice Facility perfecting their vehicle's design, Sartin said.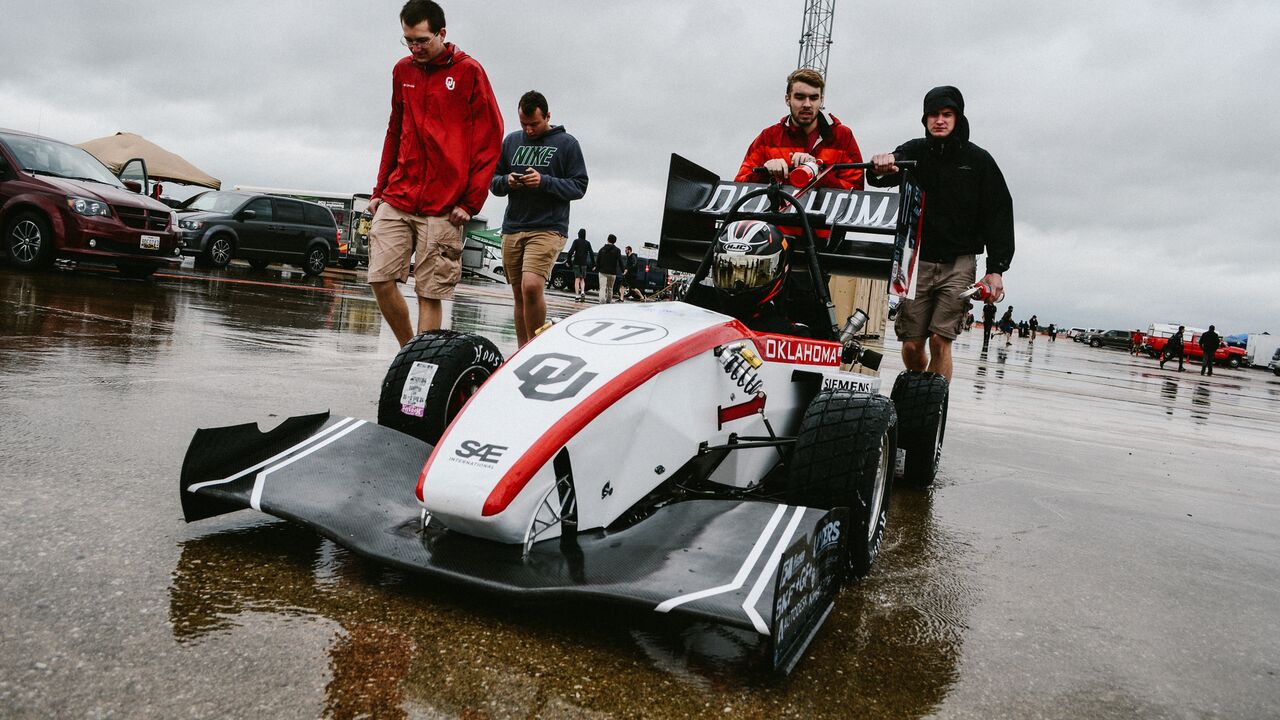 Last year, the team placed twenty-first overall in their 2018 entry with race car "Stella."
"It's very prestigious because it is going up against literally the best engineers in the world," said team captain Ryan Cowdrey.
The collaborative trip in to Arlington, Texas, this weekend, offers the team an opportunity to prepare and learn from their competitors
The Sooner Racing Team directs their car to the starting line at the 2018 Formula Society of Automotive Engineers Competition June 21 in Lincoln, Neb.