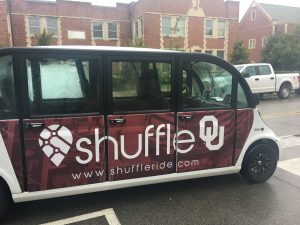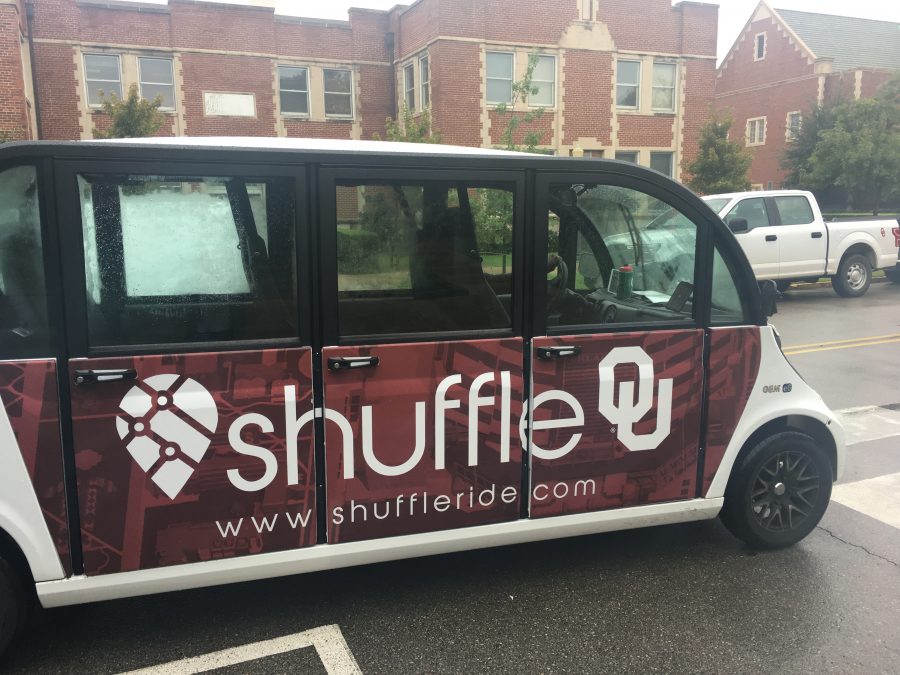 A new transportation service will launch at the University of Oklahoma, allowing students to pay to get to places on or near the campus.
Patrick Clark, an OU graduate, founded Shuffle with his wife, Gretchen Clark. The $3-per-ride service will allow students to get to places around campus that are too far to walk but too close to drive, according to the Shuffle website.
"We did realize, too, after getting the idea (for Shuffle), that there was a demand for it and a need, and so we're excited to kind of fill that space," Clark said.
To use the service, students can download the free Shuffle app, buy a "ride pass," go to the nearest pick-up site, wave down a Shuffle and scan the pass to ride, according to the Shuffle website.
Shuffle is still in its start-up phase, but the fully-electric vehicles have been around campus to give students free rides until the service launches officially, Clark said.
Shuffle has also partnered with OU Student Affairs to give a portion of the profits back to the university, Clark said.
Shuffle is offering rides from approximately 9 a.m. – 1 p.m. on Monday – Friday, as well as starting at 10 p.m. on Thursday – Saturday, according to the website.