Renaming OKC post office a lesson on civil rights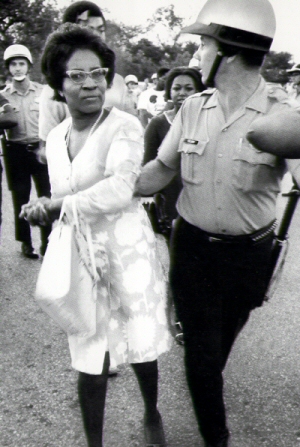 WASHINGTON — A bill renaming the downtown Oklahoma City post office for an Oklahoma civil rights icon has been stalled in a Senate committee of which Sen. James Lankford is a member.
The bill to rename the post office in honor of Clara Luper passed in the House of Representatives on Sept. 14. Rep. Kendra Horn, who introduced HR 5597 in January, says she is optimistic about the bill passing the Senate.
"We've been reaching out to the [Oklahoma] senators, which I did before I even introduced the bill," Horn said. "I felt that it was very important to have the whole delegation on board. Recognizing Mrs. Luper and her contribution is something we should all be working towards. So I think it's possible, and I'm not going to give up till we get it across the finish line."
The Clara Luper Post Office bill was co-sponsored by the Republican members of the Oklahoma congressional delegation, Reps. Tom Cole, Kevin Hern, Frank Lucas and Markwayne Mullin. It must now go to the Senate for consideration.
Oklahoma Sen. Jim Inhofe's office said that the bill has been referred to Homeland Security and Governmental Affairs, one of Sen. James Lankford's committees. Neither Inhofe nor Lankford have directly responded to questions about renaming the post office for the civil rights icon. 
Clara Luper was a schoolteacher in 1958 who successfully led many young people to conduct non-violent sit-ins at Oklahoma City drugstores in protest of segregation. These protests in Oklahoma preceded by two years the famed sit-ins for desegregation at department stores by hundreds of students in Greensboro, North Carolina. 
A prominent civil rights activist known nationwide by the 1960s, Luper later ran as a candidate for U.S. Senate in 1972.
Her daughter Marilyn Luper Hildreth, who was eight-years-old at the time of the first sit-in, said that she and her family felt honored by Horn's bill proposal and was elated when she heard it passed the House by voice vote.
"It's not just that the post office could be in her name, but what she represents," Luper Hildreth said. 
The post office, located at 305 NW 5 St., is currently named the Center City Post Office, and Horn said she chose this facility because of its location mere blocks away from the Katz Drug Store where Luper led the first sit-in. 
"Whether they're going to the [Oklahoma City National] Bombing Memorial, whether they're transacting business downtown, or coming from the bus station, or whatever they're doing, just having that recognition is an overdue visual reminder of the impact that she had," Horn said.
The 60th anniversary celebration of the 1958 sit-ins inspired Horn to take action. She said renaming the post office in Luper's honor could serve as a way of furthering education about the civil rights movement in Oklahoma, a legacy Horn said was not adequately represented in school textbooks as she grew up.
"It's a real tragedy for us to lose that history and to lose that contribution to our country, and we need to celebrate it," Horn said. "I think that Oklahoma is often seen as one of those places where we don't always learn from our failures or celebrate our successes very well. And it's really critical that we do both of those things in order to do better moving forward, to address some of the ongoing issues our communities face."
Marilyn Luper Hildreth hopes, if the post office is renamed, it will remind present-day activists of both what has been accomplished and what still needs to be done.
"When we started that protest in 1958, we were protesting basically the same thing we're protesting against now," Luper Hildreth said. "You have to understand that these kids that are protesting now are our kids, our grandkids. The young people today are trying, and that's all we can do."
"The same age-old segregation and discrimination is raising its nasty head again across this country," she said, referring to demonstrations against racial inequality that have increased throughout the U.S. since the death of George Floyd in police custody during the summer. "And when young people stand up against injustices in one part of this country, young people all across this country start standing up. And we learned this in 1958."
About the Writer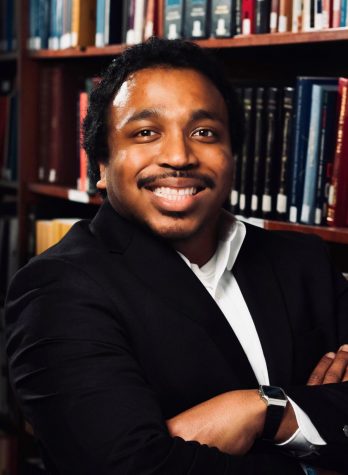 Jessie Christopher Smith


is a journalism major at the University of Oklahoma, with minors in Religious Studies and English, Literary and Cultural Studies. He was co-founder and editor of Rap Chronicle, an online music magazine that published between fall of 2014 of and spring of 2017. His other bylines can be found in NonDoc, The Norman Transcript, and OU Daily. Jessie has worked his way through college as a crew member/server at Norman restaurants. He reported in Washington D.C. during the 2020 presidential election on behalf of Gaylord News.