Oklahoma senator from Greenwood heads Tulsa Race Massacre Centennial
During the summer of 1919, three dozen cities across the United States erupted with white supremacist terrorism and violent race riots, including Chicago and Washington, D.C.
Then came Tulsa.
By 1921, the Greenwood District, a self-sustaining Black enclave in north Tulsa, was in the heydey of its prosperity and renown. The population had burgeoned to 10,000 people. Booker T. Washington coined the term "Black Wall Street" for Greenwood's thriving commercial district.
Beginning on the evening of May 31, 1921, and concluding by the following day, the Greenwood District was disintegrated by fire and white mob violence into 35 city blocks of ash and the charred remains of more than 1,200 homes and 200 businesses, schools and churches.
All this over an unproven allegation that African-American shoe shiner Dick Rowland molested elevator operator Sarah Page in the downtown Tulsa Drexel building. Page later told investigators that Rowland had grabbed her elbow. 
After Rowland's arrest, a white mob of 2,000 gathered outside the Tulsa County Courthouse, demanding swift justice. About 75 African-Americans arrived from Greenwood to avert a feared lynching. 
A shot rang out, and the mob pursued retreating Blacks to Greenwood, where destruction commenced that swallowed a city in a day.  
Attorney and educator Hannibal Johnson is chairman of the Tulsa Race Massacre Centennial education committee. He posed a question:
"How do we get to the point of labeling this [event] anyway? 'Massacre' might be an alternative, but what about 'pogrom', which is a mostly European term of application? What about 'holocaust'? Most of the destruction occurred by way of fire. What about 'ethnic cleansing'? What about 'genocide'? What about 'white riot'? What about 'assault'? All these are things that have applicability to what happened in Tulsa in 1921."
The number of fatalities has never been accurately rendered. Most accounts fix it at about 300, with 800 injured and 9,000 left homeless.
Only two grave markers were identified, though searches are underway to locate mass graves  suspected to exist. On Tuesday, human remains were found in a section of Oaklawn Cemetery thought to contain unmarked graves. State archaeologists were unable to say how much time it might take to determine if the remains were from the massacre.
Eyewitnesses claimed that the bodies of African-Americans were piled into trucks and dumped into the Arkansas River. Thousands of survivors were arrested and held in internment camps.
No whites were ever arrested or prosecuted.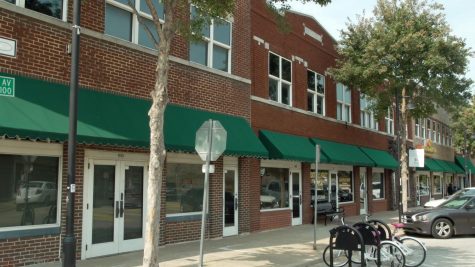 State Sen. Kevin Matthews was raised near Greenwood and lives there today, making the venue for the Tulsa Race Massacre Centennial personally meaningful.
"This area is historic, nostalgic, and for many of us, hallowed ground," he said.
Matthews is chairman and founder of the five-year centennial planning committee and said he is pleased that the centennial observance is a collaborative effort by white and Black committee members.
People who survived that night of terror never found justice, but many of their descendants have carried on with a drive and determination for recognition, resilience and workable solutions toward reconciliation.
African-Americans resist the scrubbing of the tragedy from Tulsa's collective memory and have opted to advance their cause through messages of healing and restoration. The Greenwood Cultural Center and John Hope Franklin Center for Reconciliation function as testaments to the lesser-known history.
Matthews wants to make the centennial a celebration of the lives lost, the survivors and the greater African-American community. An overarching goal is to bring economic development, healing and education to the Greenwood area. He wants to bridge a tragic past with a more hopeful future by understanding exactly what the massacre destroyed.
Matthews also sees possibilities for cultural tourism.
"I had the opportunity to go to Washington, D.C., to see the National African-American Museum of History and Culture. Five million people had gone to see that history center, which was telling our story here in Tulsa, and we weren't."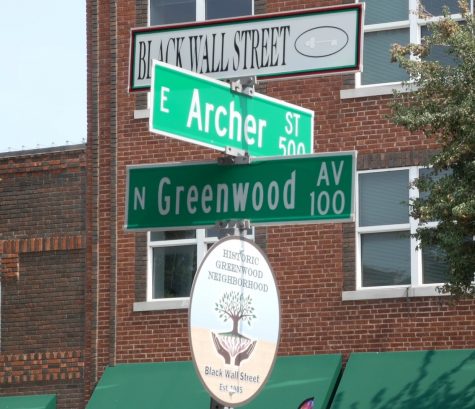 That challenged him to approach the state legislature in 2017 with a plan, focusing on the history but also the financial and tourism perspectives. Senate Bill 17 granted $1.5 million to help tell the story of the massacre in an 11,000 square foot, state-of-the-art building at Greenwood and Archer streets, known as the Gateway to Greenwood.
The Healy Foundation provided the land for the history center to be known as Greenwood Rising. The George Kaiser Foundation and other philanthropic efforts have helped bring the project to fruition.
Phil Armstrong is project coordinator for the centennial commission.
"That's going to be our feature bricks-and-mortar project that will be completed in the spring, by May, by the centennial of 2021. It will be a narrative museum, to tell the full experience and the full story," Armstrong said.
"They want people to learn how Black people got to Oklahoma in the first place, about the all-Black towns, about 1883, when it was being discussed among legislative leaders that Oklahoma could possibly be the first Black state, long before the Land Rush of 1889, and long before 1907. Black citizens were prospering."
Johnson says he wants the story to be told "in a way that is cohesive and holistic, that does not focus on the tragic events that happened in the community, but rather focuses on the human spirit."
Johnson hopes visitors will "learn the lessons of that history, and then leverage those lessons to be able to confront the challenges that we face around race today."
Matthews said his initial goal was to raise about $5 million for the history center "and do something to just expand on what we had. Now we're coming on a $30 million endeavor, and people from around the world who are asking to participate, and I'm just so grateful that's happened."
Some 50 people are members of the centennial commission, but hundreds are helping make the plan work. Matthews says he has been changed by his leadership over the process.
"We do believe that the attention of the world is going to be on this. We had Bloomberg Philanthropies from New York come and donate a million dollars and gave us the Bloomberg Art Prize. The last 100 days before May 31, we will have something happening every single day."
Matthews said the train of change belongs to young people.
"I don't want to push my beliefs forward. I want to open the door for theirs. Every generation is not hindered by what the previous generation experienced. So, they're a lot more fearless.  They're a lot more capable of keeping relationships globally, and I hope that this work enhances the opportunity of African-Americans and others that believe in what we're doing."
To get involved, Matthews said, start by going to  www.tulsa2021.org. 
"The only way to change a person's heart is to find out what we have in common," Matthews said. "And so that's been my philosophy, is building relationships and actually giving what I want to receive."
Jim North is a reporter with Gaylord News, a reporting project of the University of Oklahoma Gaylord College of Journalism and Mass Communication.