Tulsa lawmaker addresses racism, public health crisis on Gaylord News podcast
NORMAN, Oklahoma — During an episode of the Gaylord News podcast "Survive & Thrive," a Tulsa lawmaker denounced racist remarks recently made by a sports announcer about a high school basketball team that drew national outrage.
"That's not helpful," said Representative Monroe Nichols, D-Tulsa. "That's not the Oklahoma Standard, and we have to stop pretending that we embody that standard anymore, because we don't."
Oklahoma is no stranger to tragedy. The state's history is checkered with traumatic events such as the Trail of Tears, the Tulsa Race Massacre, the Dust Bowl, and the Oklahoma City bombing. After the latter event —  which killed at least 168 people and is still considered the deadliest act of domestic terrorism in United States history —  statewide acts of kindness, service, and honor were encouraged as the new "Oklahoma Standard" of resiliency and solidarity.
Since 1995, the Oklahoma Standard has been evoked as a call for unity within the state whenever a crisis arises, even as recently as summer of 2020, when protests against police brutality and racial injustice surged at the same time as COVID-19 infections and deaths.
"Let's demonstrate the Oklahoma Standard by listening to those who are hurting, by uniting to see change that delivers a better future for all, and by being respectful of each other," Oklahoma Governor Kevin Stitt said in a May 31, 2020 statement.
Nichols, however, said he believes Oklahoma may no longer be holding itself up to that famous "standard," referring to recent legislation from state Republican lawmakers that would grant immunity to drivers who "unintentionally" run over protesters.
"We're not a leader in this country for how you come together anymore," Nichols said. "Things have become very divisive, and I think we've lost our way. And my hope, when I think about the Oklahoma Standard, is that we find our way back."
"Survive & Thrive" is a weekly 24-episode podcast series in which Gaylord News reporters KaraLee Langford and Brooklyn Wayland interview Oklahomans from all walks of life on how to cope with the COVID-19 pandemic and recent racial upheaval. The eighteenth episode of the program, which featured Nichols, is available below and on other streaming platforms such as Spotify and Apple Podcasts.
(Editor's note: This podcast episode contains sensitive content that might be offensive to some.)

Gaylord News reporters Miranda Vondale, Jessie Christopher Smith and Zhixuan Fan contributed to this report.
Gaylord News is a reporting project of the University of Oklahoma Gaylord College of Journalism and Mass Communication.
About the Writers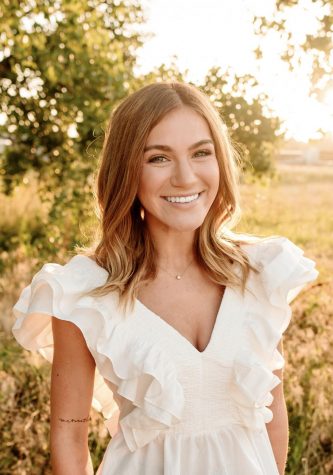 Brooklyn Wayland
is a reporter currently attending the University of Oklahoma where she studies journalism and political science. She now is the creator, producer and co-host of the "Survive & Thrive" and "America's Cross-Roads" podcast series. Most recently, she was a politics fellow at HuffPost. Previously, she worked as an intern for a regional newspaper, The Shawnee News Star. In the spring of 2020, she was awarded a fellowship in Washington D.C. with Gaylord News where she covered the hill, political campaigns, tribal affairs and regional reporting for Oklahoma. While in D.C., Brooklyn also co-hosted a podcast series about reporting behind the scenes of the Nation's Capital. Also with Gaylord News, she had the opportunity to work on a project telling the personal stories of Native Americans and their exile to Indian Country.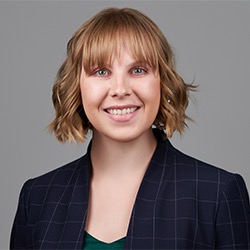 KaraLee Langford
is a Gaylord journalism student at the University of Oklahoma. She completed her associate's degree in journalism at Oklahoma City Community College (OCCC). There, she began her journalism career as a writer for the OCCC student newspaper, the Pioneer. Eventually, she worked her way up to become editor of the Pioneer her senior year. While editor, her team won first place for the best newspaper at the Society of Professional Journalism awards for a 20-page issue called "The Female Experience." After graduating from OCCC, KaraLee transferred to OU and spent three months in Washington D.C. writing and reporting for Oklahoma media outlets. While in D.C. she hosted a podcast about what happens behind the scenes of the Nations Capitol and how journalists develop stories. KaraLee enjoys the fast-paced life of a journalist and prefers writing and reporting in-depth and investigative stories.