OU Baseball Continues Record-Setting Season
No Oklahoma team has surpassed expectations this year quite like the Sooners baseball team has. OU, who began the season unranked in all nine major polls, are now up to No. 9 in the nation with its best start since the 1985 season at 26-6.
The Sooners continued their dominance Tuesday night on $1 hot dog night, defeating Oral Roberts 6-2 at L. Dale Mitchell Park.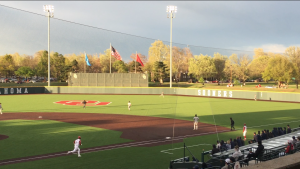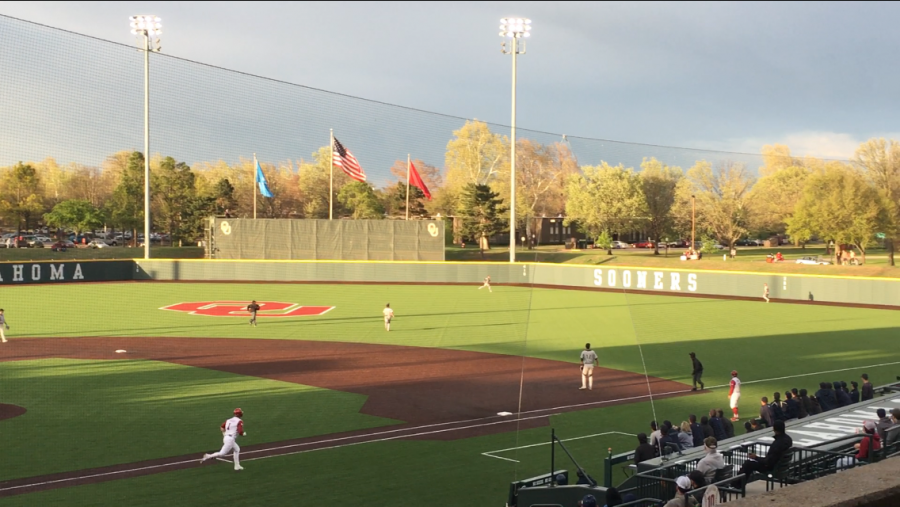 ORU took an early 2-0 lead, and continued leading into the sixth inning, but the Sooners got one back in the bottom of the sixth off the bat of Renae Martinez, and then exploded in the seventh.
Steele Walker doubled home a run to begin the seventh inning explosion, but the story of the night was senior Austin O'Brien. O'Brien, who had missed 23 days due to a torn UCL in his elbow, was making his debut since coming off the injury and had been given a standing ovation earlier in the night by home crowd. The Sooner standout made for a powerful moment, when he skied one over the wall in left-center field, extending Oklahoma's lead to 6-2 with a grand slam.
GRAND SLAM AUSTIN O'BRIEN! @OU_Baseball leads @ORUBaseball 6-2 in the bottom of the 7th! @OUNewsCrowd pic.twitter.com/sNXGNzFtOi

— Mikey McCareins (@MikeyMcCMobile) April 5, 2017
O'Brien, an Owasso, Okla., native leads the team with a .380 batting average and .634 slugging percentage, both ridiculous numbers.
"You can't script it any better to have Stoney (Austin) O'Brien," Oklahoma head coach Pete Hughes said. "I told him, 'Stoney, thank you for a great memory for us.' I knew the extent of the injury, but it's amazing that he's in the lineup. I'm just so happy for that kid and for this team. Great memory for all of us. He's a special, special kid."
Sophomore pitcher Ryan Madden earned the win for Oklahoma after two innings on the mound in relief of Austin Hansen. The 6-2 win over the Golden Eagles, who lead the Summit League with an 8-1 record in conference play, came after Oklahoma took two out of three at home vs. Texas Tech, ranked No. 2 in the nation.
There it is! @OU_Baseball beats @ORUBaseball 6-2 after Aiello strikes out the side! No. 9 OU is now 26-6 in 2017 with the win. @OUNewsCrowd

— Mikey McCareins (@MikeyMcCMobile) April 5, 2017
Next on the docket for Hughes and his team will be the Red River Rivalry, as the Sooners take on Texas this weekend for a three-game series.